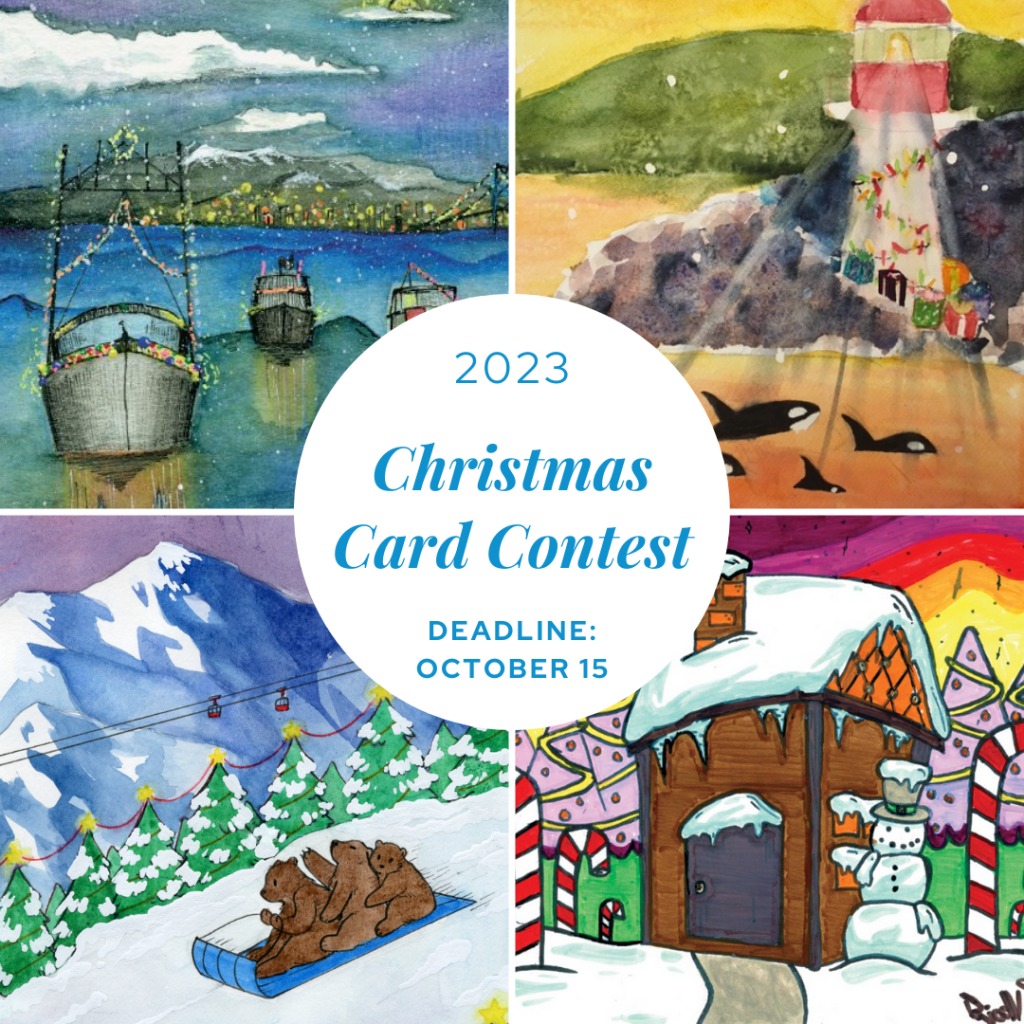 LGH Foundation is on the hunt for a talented young artist who can create an eye-catching festive design for our 2023 Christmas Card.
Simply or fancy, bold or subtle, the design should be original and colourful.
Our 2023 LGH Foundation Christmas Card Contest is open to local students in Grades 4 to 12. The winner will receive a $100 gift card to spend at Park Royal.
The winning design will go on sale at local retail outlets. We sell thousands of cards every year which are sent across Canada and around the world by our supporters..
Entries must be bright, colourful, festive, and have a local theme. Whatever design you choose, it should measure 5″x7″ or 7″x5″.
All proceeds from the sale of the cards will support patient care at Lions Gate Hospital.
DEADLINE: Midnight on Sunday, October 15, 2023
Submit all entries to: [email protected]