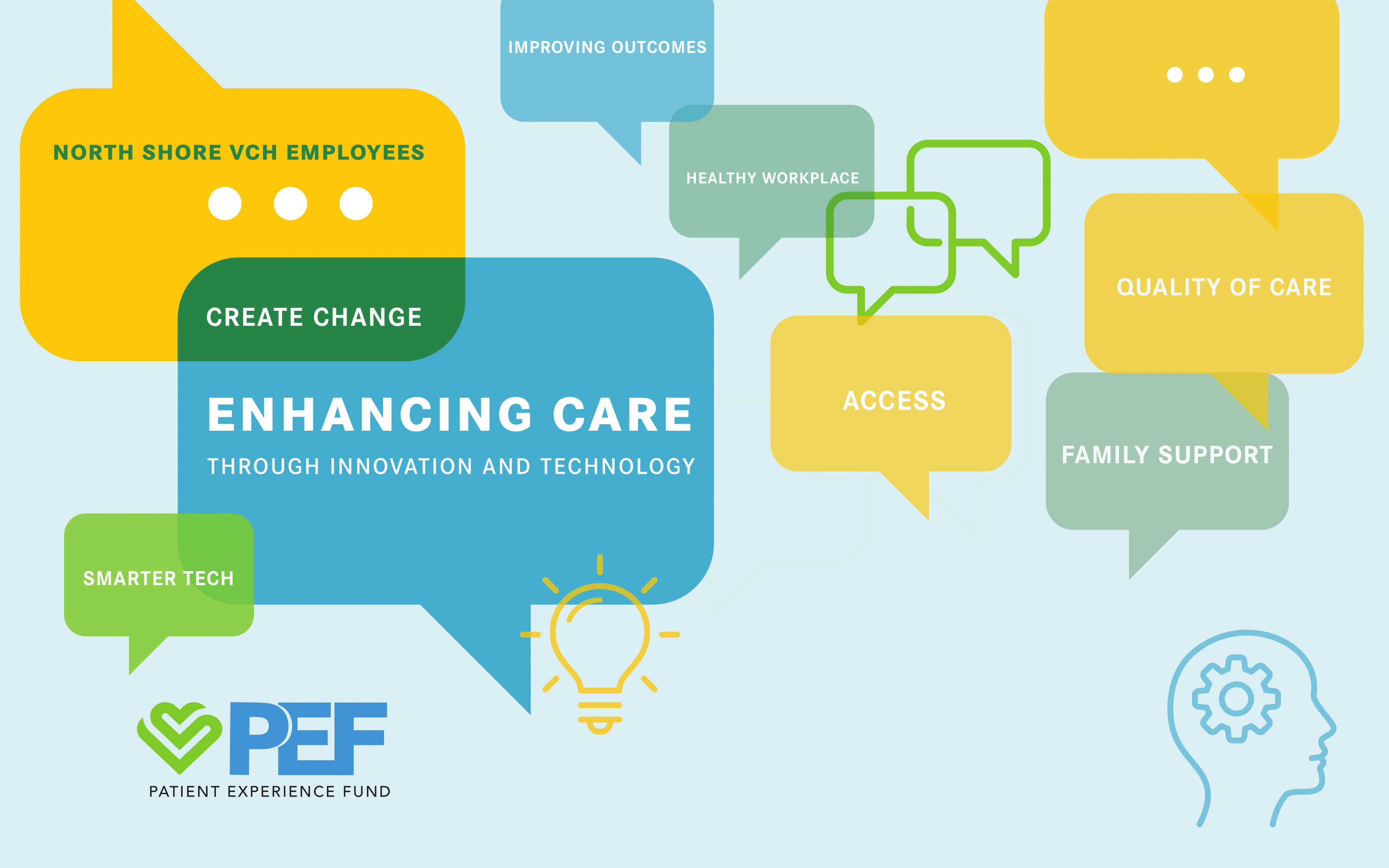 Patient Experience Fund (PEF)
We're inviting applications for our Patient Experience Fund (PEF) which supports health care innovation and technology on the North Shore. If you have a bright idea to help improve the patient experience, please download and submit your application.
Last call for applications. Submissions close on January 22nd, 2021. For more information on the PEF Fund, please contact [email protected].