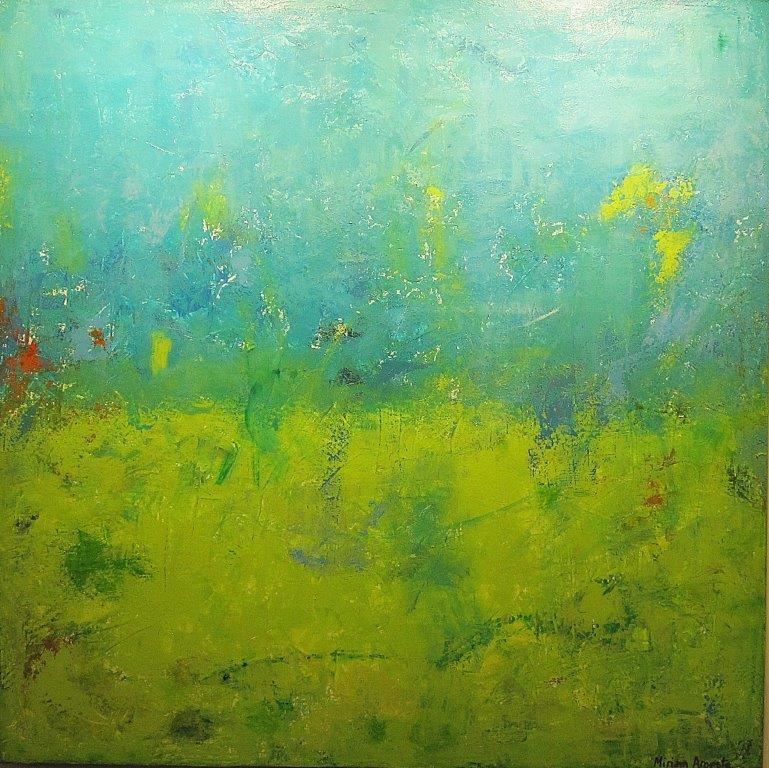 Artist: Miriam Aroeste
Title: Navigating in Forbidden Waters
Dimensions: 36" x 36"
Medium: Acrylic
Website: https://miriamaroeste.com/
Description: Miriam Aroeste has always been interested in depicting emotions in an abstract and lively way. Her work brings together an abstract appeal as well as an underlying conceptual basis. Aroeste strives for her work to evoke the inner narratives of its viewers, which results in a highly personal range of what is seen in her paintings. In Aroeste's words, "In the end, I hope my work stirs, provokes, and evokes in highly personal, evolving ways, causing viewers to look, then look again, finding new meaning over time, and in the process, remain alive and relevant." Miriam Aroeste's work has been exhibited and collected both locally and internationally. She is also highly respected as a public speaker, art consultant and curator.