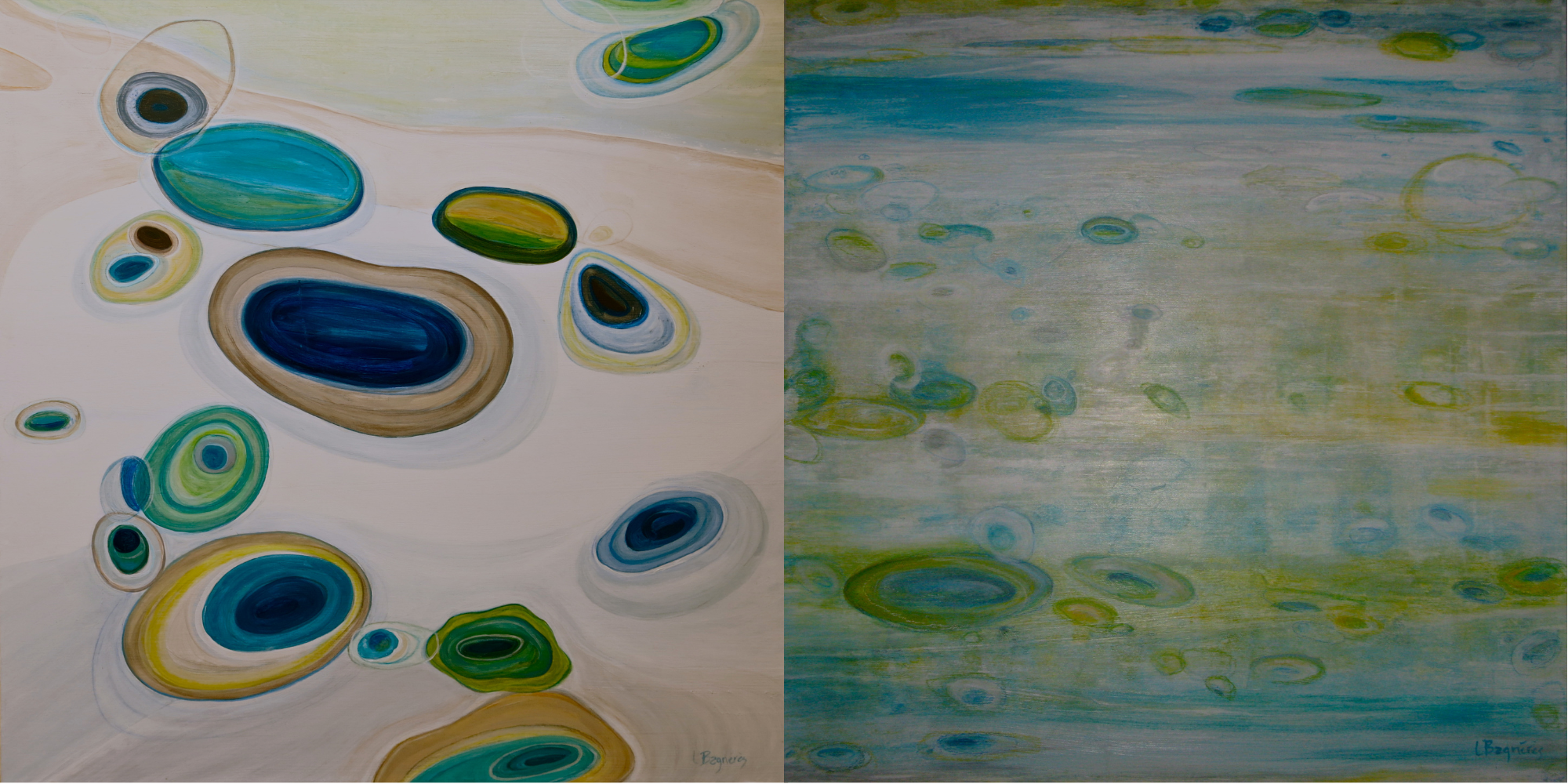 Artist: Lori Bagneres
Title: Pacific Tide Pools III / Pacific Tide Pools IV
Dimensions: 24" x 24" / 36" x 36"
Medium: Acrylic/Mixed Media on Canvas
Website: https://www.loribagneres.com/
Description: Lori Bagnérès was born in Ontario and later moved to North Vancouver where she now lives. She completed her MFA in contemporary art from L'école Nationale des Beaux Arts de Grenoble in 1993, and now works as a visual artist. In her North Vancouver studio, Bagnérès practices various mixed media techniques in acrylic, cold wax and oil and image transfers. Her work "derives its depth from the interconnectedness of spaces that humans share with the environment." Bagnérès work is displayed at numerous public and private galleries and corporations in B.C, Ontario, US, Europe, and Australia. Public institutions such as St. Paul's Hospital, Lion's Gate Hospital, and The HOpe Centre have also displayed her paintings.