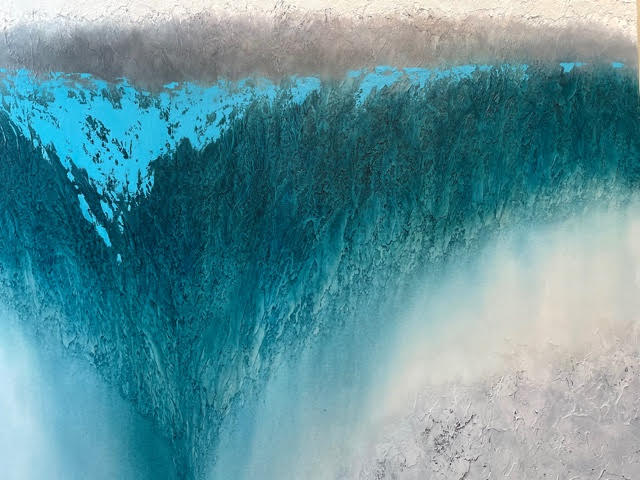 Artist: Motoko Baum
Title: Glacier Blue V
Dimensions: 48" x 60"
Medium: Acrylic on Canvas
Website: https://motoko.ca/
Description: Motoko began creating and selling art professionally in 1998, and quickly gained attraction both nationally and internationally. In 2005 she opened her own gallery and moved from representational to abstract paintings. She is strongly influenced by her Japanese background and the natural beauty of British Columbia's West Coast. The Japanese concepts of "jounetsu", "yasuragi", "iyashi" and "kokoro" are fundamental to her and are concepts which are regularly seen in her art work to evoke a sense of peacefulness, tranquility and healing.