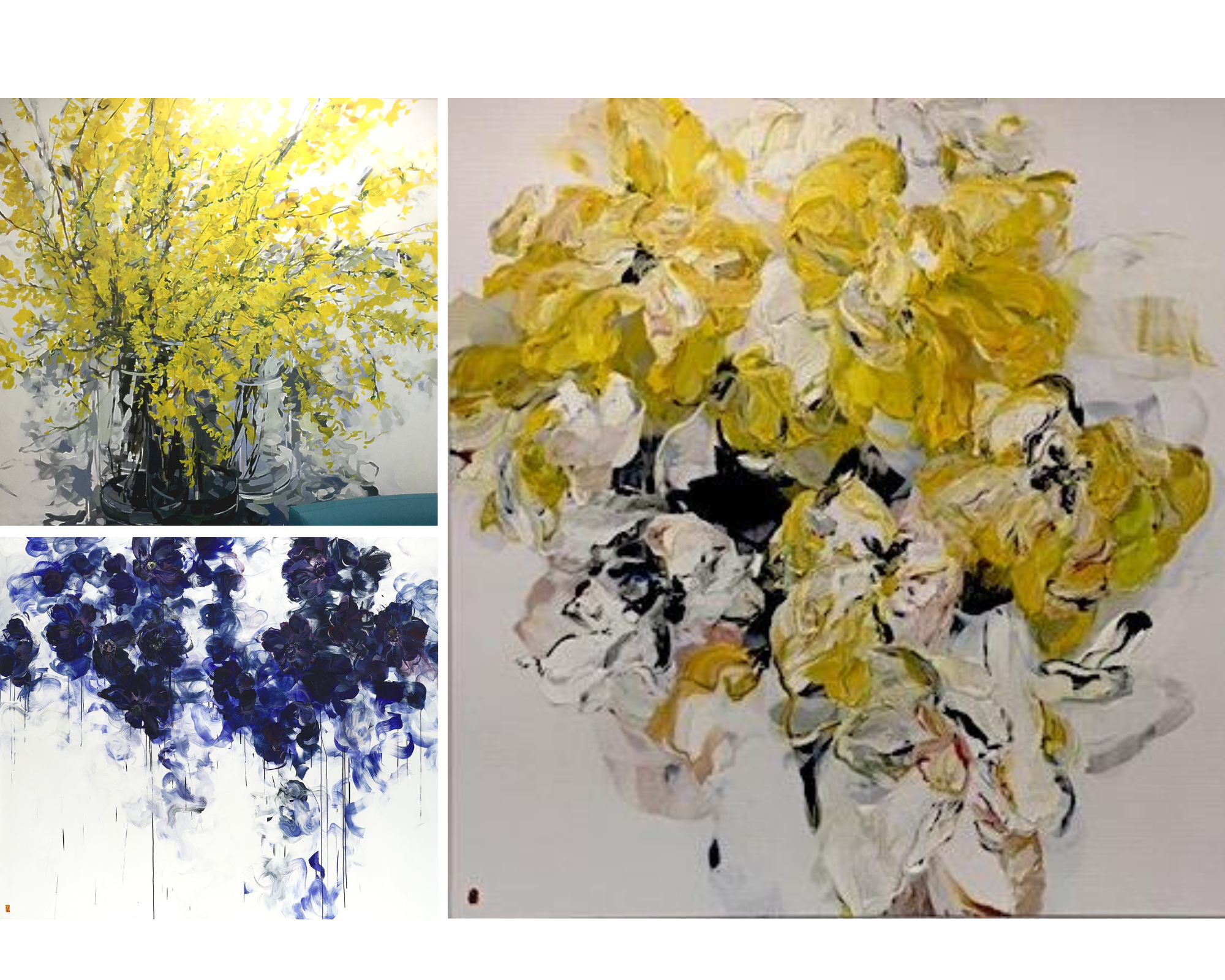 Artist: Bobbie Burgers
Title: The Tyranny of Structurelessness / Addicted / Perception of Sound #3
Dimensions: 78" x 90"/ 80" x 80" / 78" x 78" x 1.5"
Medium: Acrylic on Canvas
Website: http://bobbieburgers.com/
Description: Born in 1973 in Vancouver, Burger studied Art History at the University of Victoria in British Columbia. Her distinct style merges abstraction with representation in increasing degrees and brings together instinctive compositions while revealing her precise powers of observation. Her work has been exhibited locally and abroad, including Art Market San Francisco and Equinox Gallery. Today, her art is featured in numerous institutions, such as the Best Corporation in Toronto and the Royal Bank of Canada.