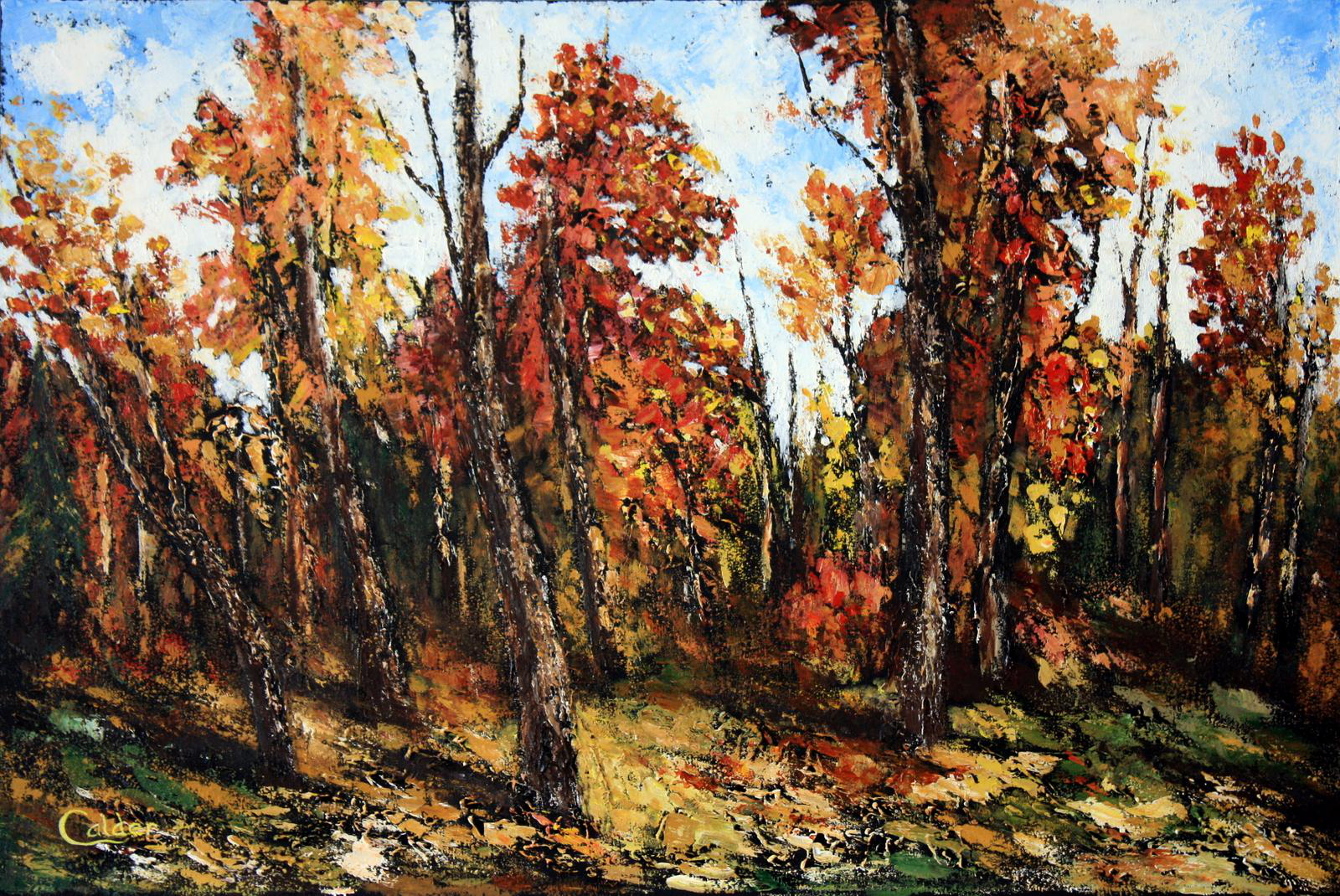 Artist: Anne-Marie Calder
Title: Fall Images
Dimensions: 24" x 36"
Medium: Acrylic with palette knife
Website: https://nsartists.ca/amcalder
Description: Anne-Marie Calder was born in Edmonton, but then moved to Florida and California at a young age. She then attended the University of California, majoring in both Art History and French Literature with a minor in Fine Arts. Calder then moved back to Canada to obtain her teaching credentials from McGill University in Montreal, followed by a 30 year career in teaching. Her passion for painting began when she was only a teenager and her paintings have been displayed in numerous art shows and galleries. Calder also received various awards for her paintings, such as a Certificate of Achievement and Honourable Mention by The North Shore Artists' Guild for her painting "Grecian Windmill". Today, Anne-Marie Calder lives and paints in West Vancouver and Mayne Island. In addition to her painting career, she is also an active and past executive member of the North Shore Artists' Guild, as well as an Active Member of the Federation of Canadian Artists and the North Vancouver Arts Council.