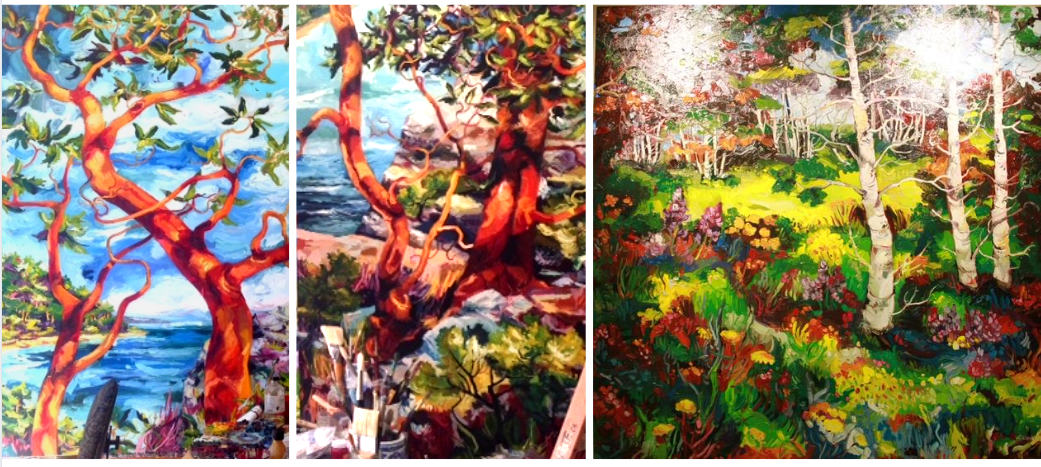 Artist: Cori Creed
Title: Hope Rising (diptych), Hope Rising II, Seasons Collide
Dimensions: 180" x 60"/ 60" x 90"/ 48" x 48"
Medium: Oil on Canvas
Website: https://www.coricreed.com/
Description: Cori Creed is an established West Coast Canadian painter, born in Vancouver, British Columbia, where she studied Fine Art at Simon Fraser University and design at Capilano College. Creed's work has been featured in various private collections across Canada including, Bentall Centre, Nordstrom, and Lions Gate Hospital. Creed captures the coastal landscape with joy and vitality from her home and studio in West Vancouver.