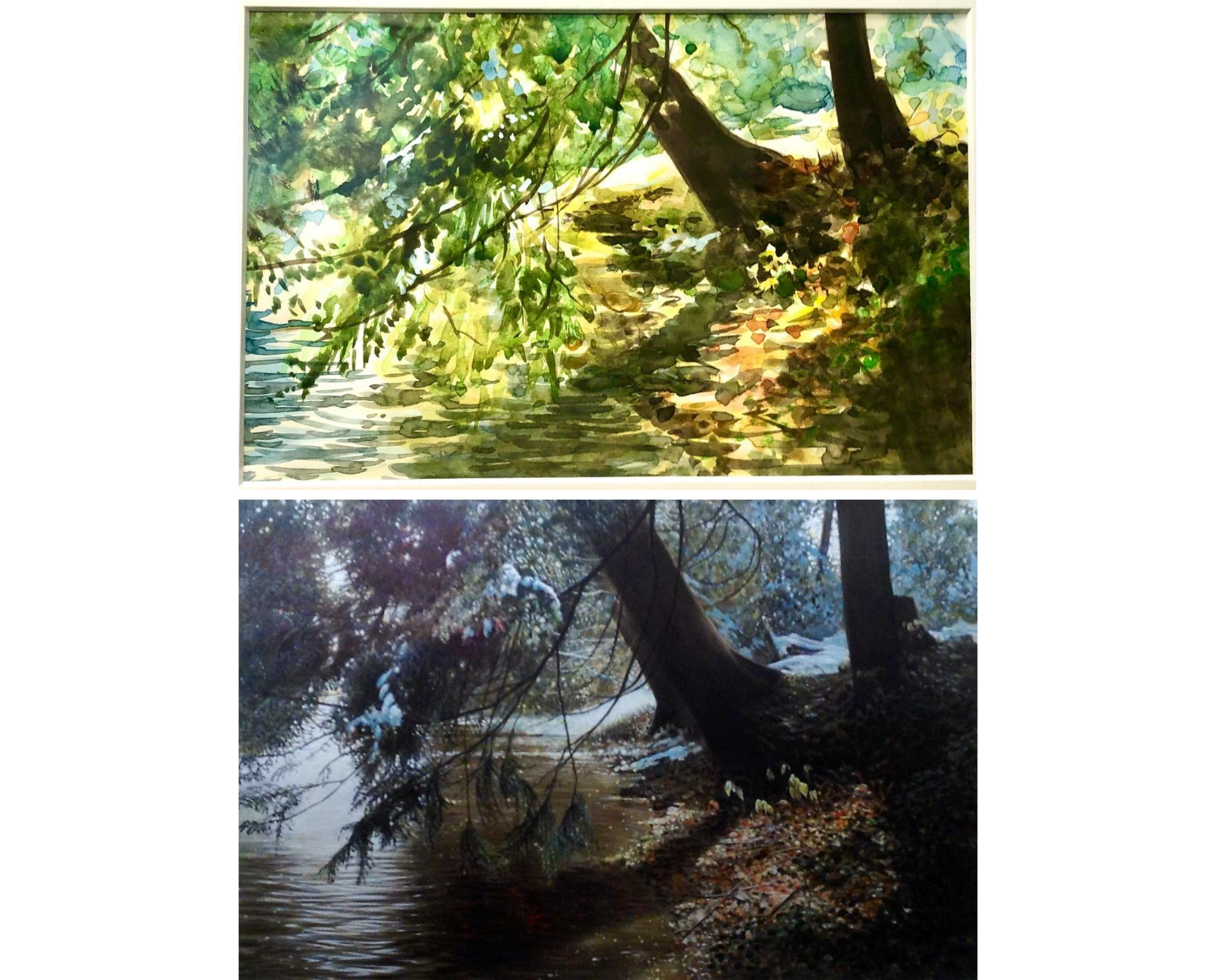 Artist: Ken Danby
Title: Edge of Spring / Edge of Spring-Watercolour Sketch
Dimensions: 20" x 24" / 10.25" x 13"
Medium: Egg Tempera / Watercolour
Website: http://www.kendanbyart.ca/
Description: Ken Danby was recognized in Canada and around the world for being one of a few contemporary artist to create paintings that successfully transitioned from artwork to cultural icon. Danby's artistic career spanned 50 years, and from the 1960s to the 1970s, he focused on a egg tempura a difficult and challenging medium which he is best known for today. Danby also explored other mediums such as oils, acrylic and watercolour. In addition to painting, Danby was also a skilled printmaker, creating 19 black and white lithographs and 32 colour serigraphs throughout his career. Ken Danby's work has been featured in numerous books, such as "Ken Danby", published by Clarke Irwin; "Danby: Images of Sport" published by MacMillan of Canada; "Ken Danby: The New Decade" published by Stoddart; and, most recently, "Ken Danby: Beyond the Crease" published by Goose Lane.