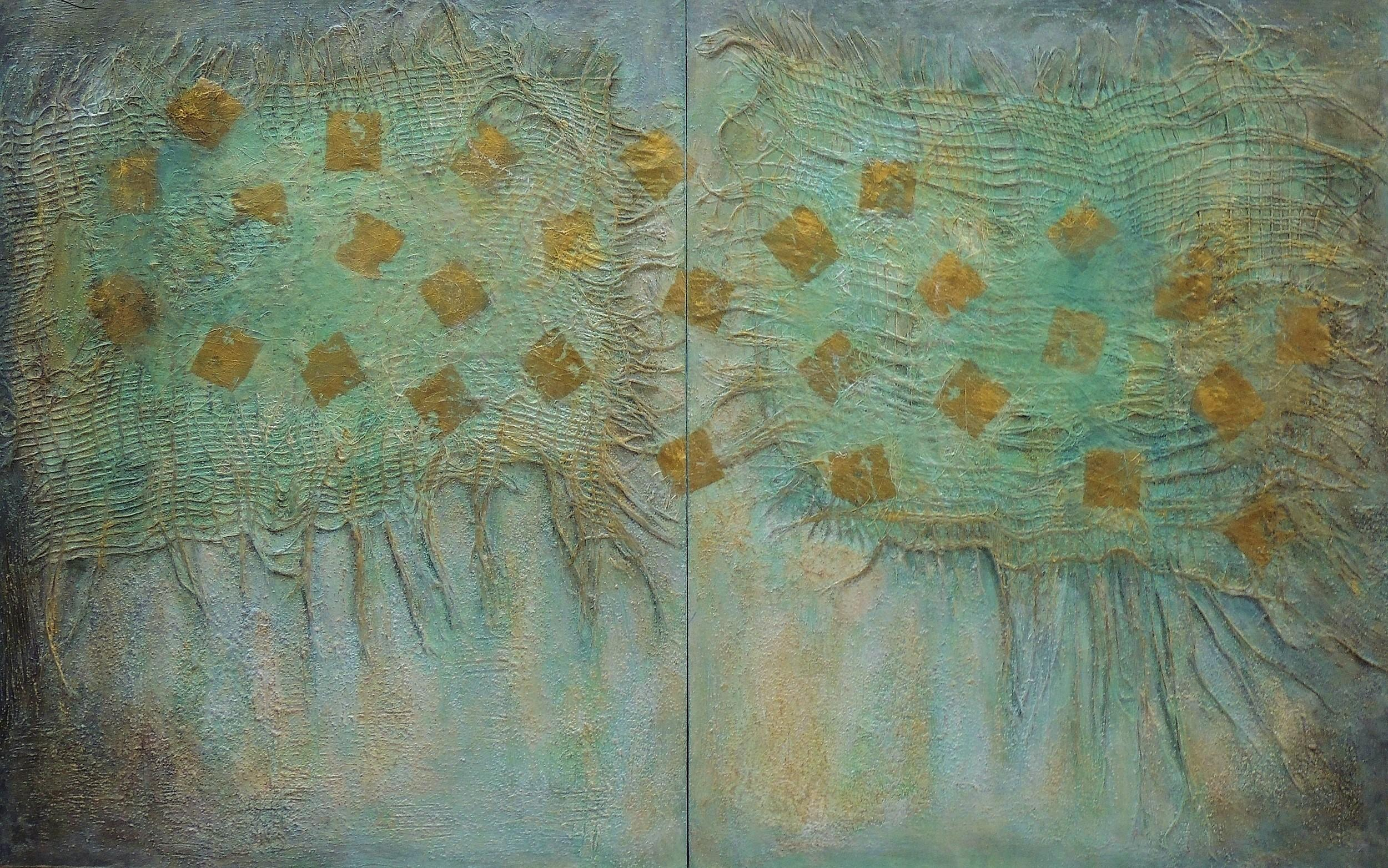 Artist: Monica Gewurz
Title: Friendship Shawl (diptych)
Dimensions: 20" x 32"
Medium: acrylic mixed media on wood panel dipthch
Website: https://mgdesigns.org/
Description: Monica Gewurz was born in Lima, Peru and immigrated to Canada in 1976. She obtained her Bachelor's of Science and Masters in Landscape Architecture and Environmental Planning. Gewurz also holds two Certificates from Emily Carr University of Art and Designs. Her highly textured, luminous mixed-media paintings reflect her energy and passions. Gewurz's paintings have been displayed at many galleries and high-end art shows through the US and Canada, as well as in numerous corporate and private collections throughout Canada, the US, Europe, Mexico, Peru, Australia, New Zealand, Russia, England, Israel, China and Japan. Monica generously donates to not for profit organizations supporting animals in need, the visual arts, cancer research, and mainly environmental conservation and protection.