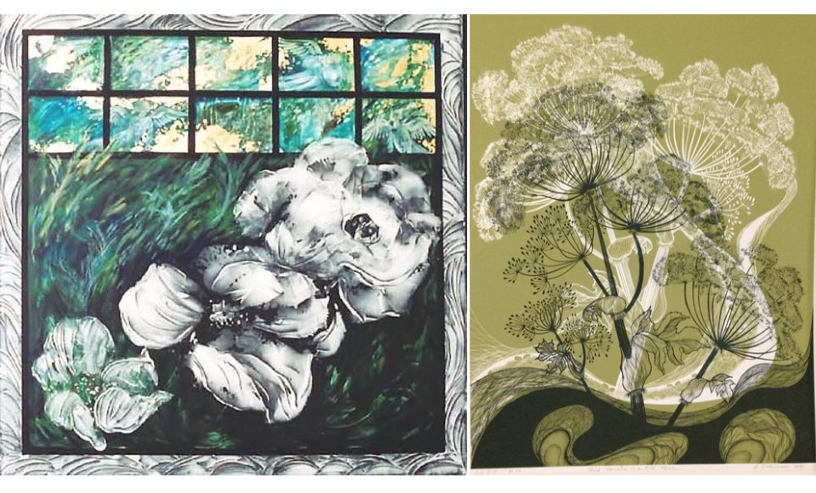 Artist: Pnina Granirer
Title: Angels in the Garden, Variation on a Wild Flower 3
Dimensions: 48" x 48", 27" x 21"
Medium: Mixed media on canvas, Silkscreen print
Website: https://pninagranirer.com/
Description: Pnina Granirer was born in Romania and moved to Israel to Study at the Bezalel Academy of Art in Jerusalem. She moved to Canada in 1965 and has lived in Vancouver ever since. She takes inspiration from her travels to France, Netherlands, Spain, Japan, and Mexico. Granirer's work has been shown nationally and internationally and can be found in public and corporate collections. In 1989, she published her novel Trials of Eve, which was later made into a film. Additionally, with the help of Anne Adams, Granirer initiates "Artists in our Midst" in 1993, a successful annual community-oriented open studios event in Vancouver, B.C.