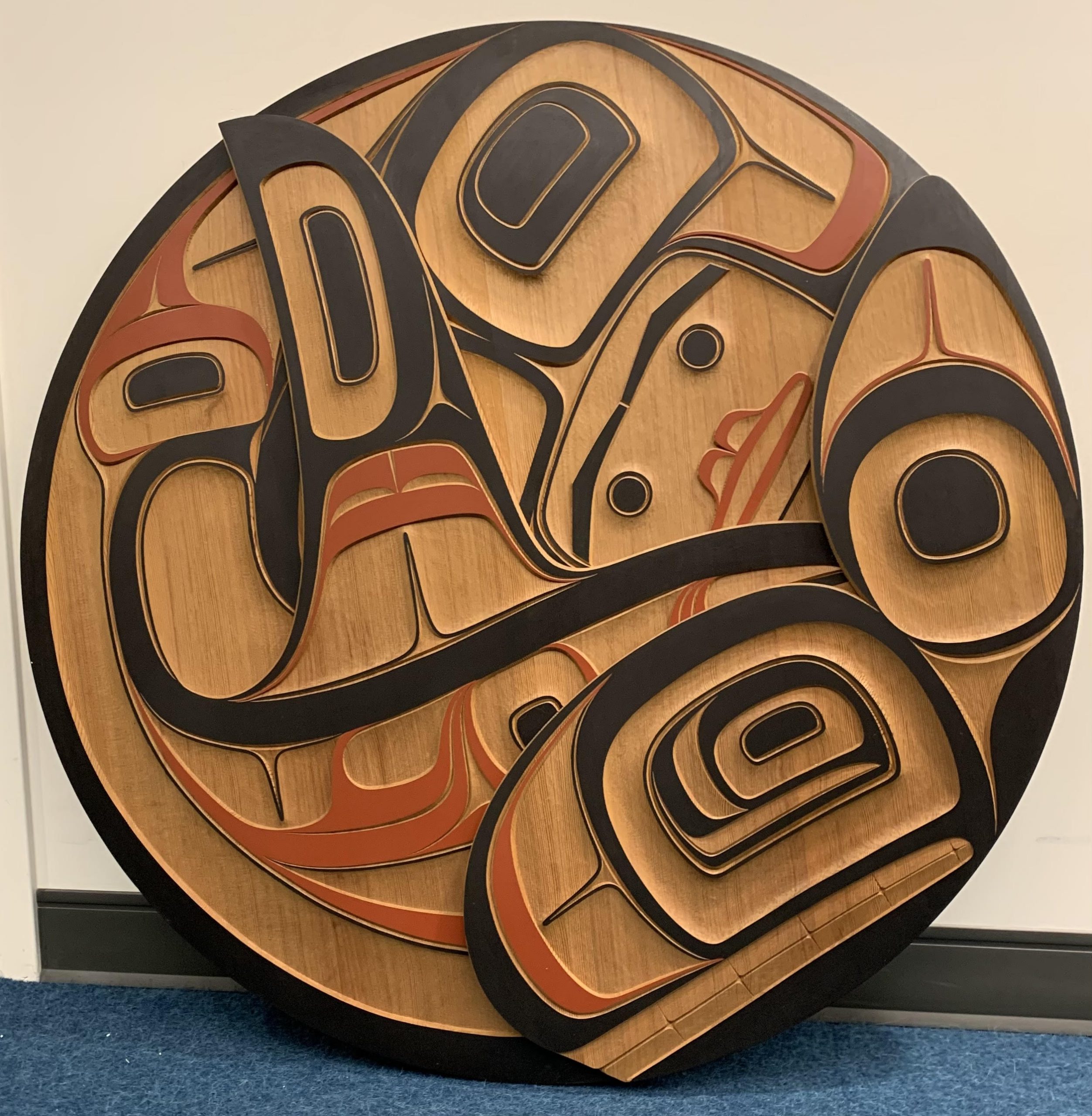 Artist: Philip Gray
Title: Killer Whale
Dimensions: 40" x 40"
Medium: Carved circular wooden panel
Website: https://philipgray.com/
Description: Philp Gray is from the Ts'msyen and Cree First Nations of Lax Kw'Alaams, BC and Fort Chipewyan, Alberta. Philp uses art to help revitalize and make known the artwork of Ts'msyen people, and is most proud of works that record the stories and history of the of Ts'msyen people. Gray learned about Northwest Coast design in 1998 by reading books, visiting museums, attending cultural events, and talking to elders. His art takes inspiration from Gerry Sheena who taught him carving skills and he learned Ts'msyen design from David A. Boxley. Today, Gray's work is a part of private collection, books, galleries and museums, his helmet design also gained recognition at the 2010 Vancouver Olympics. He has taken on various public art projects as he believes that they provide the greatest opportunity for the public to view Ts'msyen art. In 2012 Gray received the Hnatshyn Foundation's Charles Pachter Prize for Emerging Artists, and in 2014 he was awarded the BC Creative Achievement Award for First Nations art.