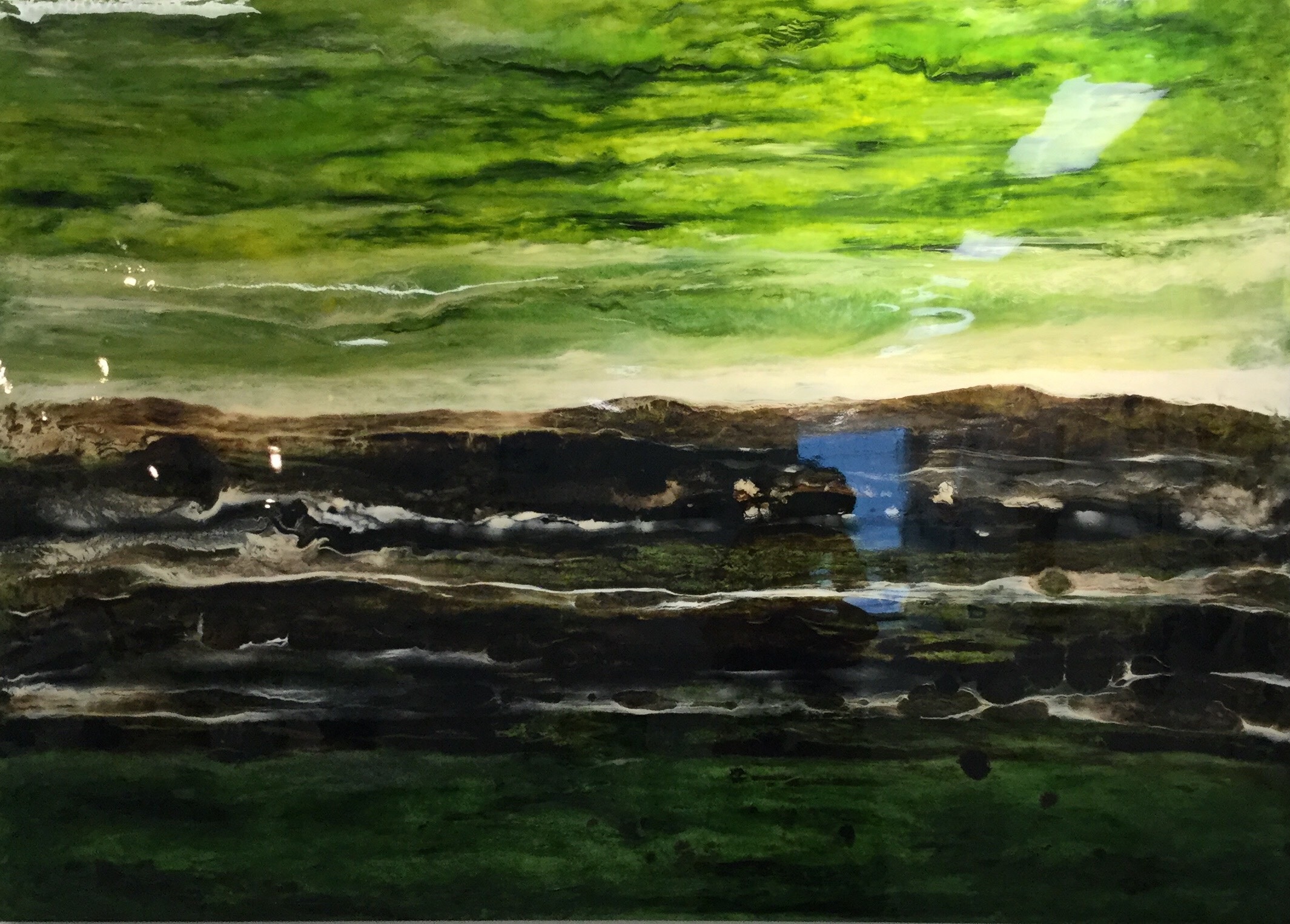 Artist: Marie-Danielle Leblanc
Title: Water Garden
Dimensions: 43" x 60"
Medium: Mixed media
Website: https://www.mdleblanc.com/
Description: Marie-Danielle Leblanc is a Canadian artist who has been living in Montreal, Quebec since 1990. She attended the Université du Québec à Montréal where she gained a Bachelor's degree in Fine Arts and created works using the techniques of painting, screen printing, digital imaging and photography. Today, Marie-Danielle Leblanc has participated in numerous solo exhibition and more than 50 group exhibitions across Canada and the world. In 2010, she was awarded with the first prize at the Salon in Paris for the Société Nationale des Beaux Arts. She also received a grant from the "Atelier de l'île de Val-David" (Quebec) at the Montreal Art Festival. Marie-Danielle Leblanc's work can be found in the collections of various corporations, in some films production, and on many book covers.