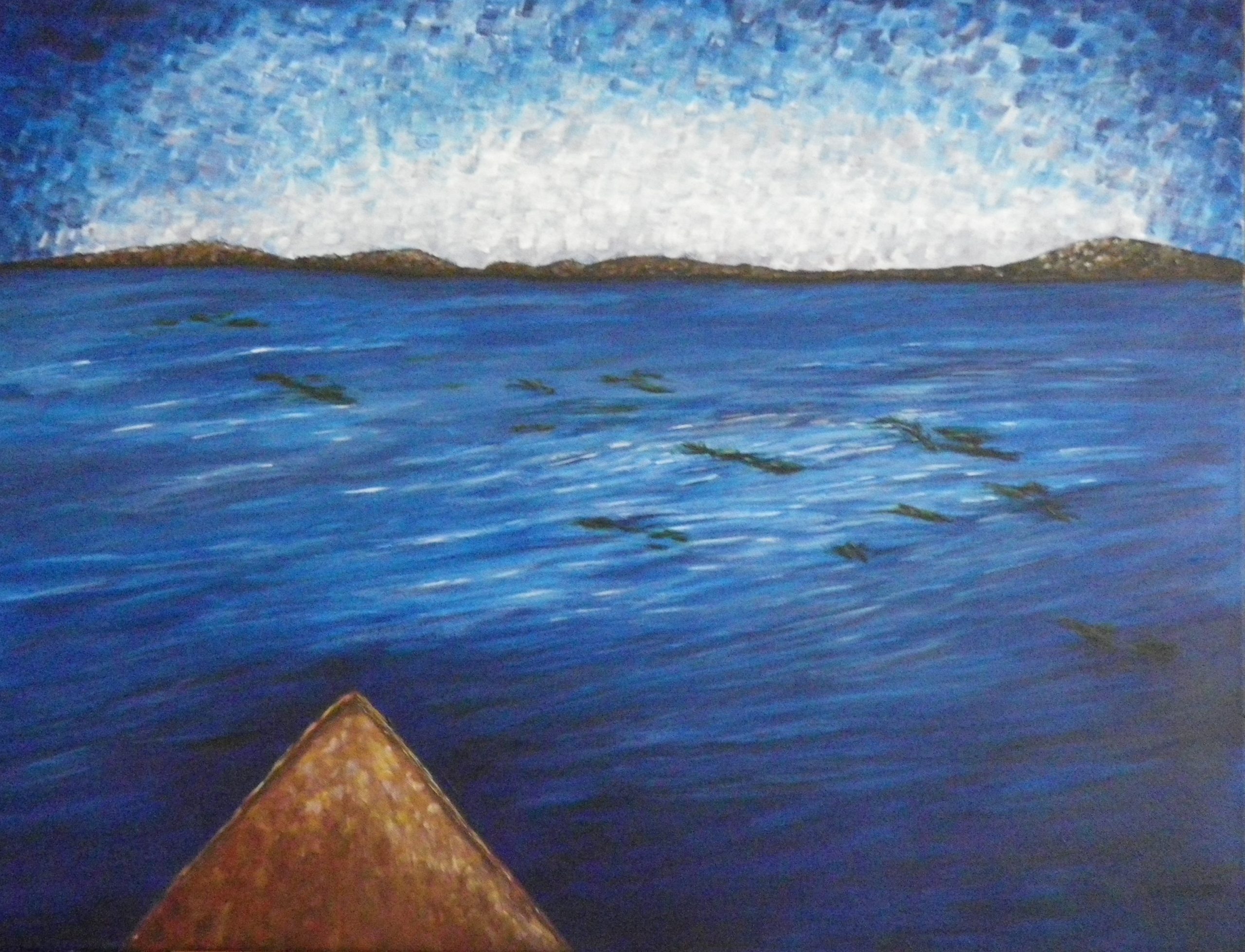 Artist: Tracy Anne Northey
Title: Kelp Flows off Telegraph Cove
Dimensions: 28" x 36"
Medium: acrylic on canvas
Website: https://tracyannenorthey.com/
Description: Tracy Anne Northey is a social worker, psychotherapist and artist. She started painting several years ago to try to balance a predominantly cerebral left brain existence. Tracy Anne primary paints in acrylics and her style continues to evolve largely through the mentorship of established artists like Marlene Lowden, Dene Croft, Marleen Vermeulen, James Picard, Betty Woo and Calum Cameron. Her work has been exhibited locally and internationally, and is a part of collections at the Hollyburn Sailing Club, Lions Gate Hospital and the Evergreen House.