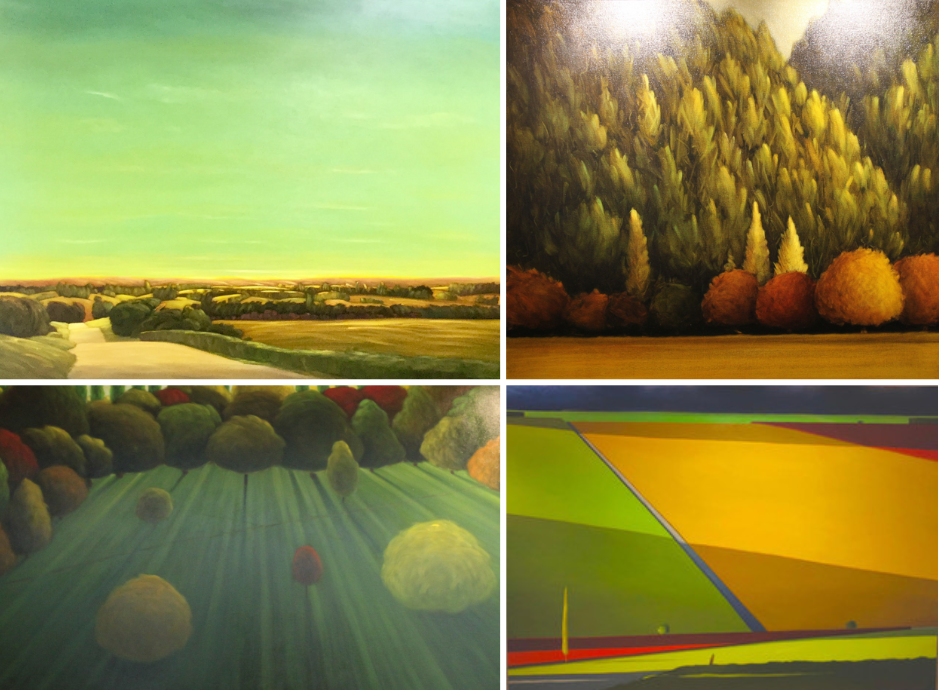 Artist: Ross Penhall
Title: Further A Field / Back Road to Banbury / Embrace / Diagonal Road
Dimensions: 48" x 60" / 40" x 44" / 56" x 78"
Medium: Oil on Canvas / Acrylic / Oil on Canvas
Website: https://rosspenhall.com/
Description: Ross Penhall was born in West Vancouver, British Columbia and graduated from Hillside secondary school. Following graduation, Ross attended the studio art program at Capilano College and studied printmaking with internationally renowned printmaker Wayne Eastcott. Ross continued his education in extra-sessional studies at the Emily Carr College of Art and in his studio. He was inspired by the works of J. Casson, the Group of Seven, Edward Hopper, Grant Wood, and Wayne Thiebaud to explore the architectural space and light of the landscape. However, the greatest influence on Ross's life and art has been living in the high-contrast hillsides of Vancouver's North Shore. His work can be found in numerous private, corporate and public collections in the United States and Canada.