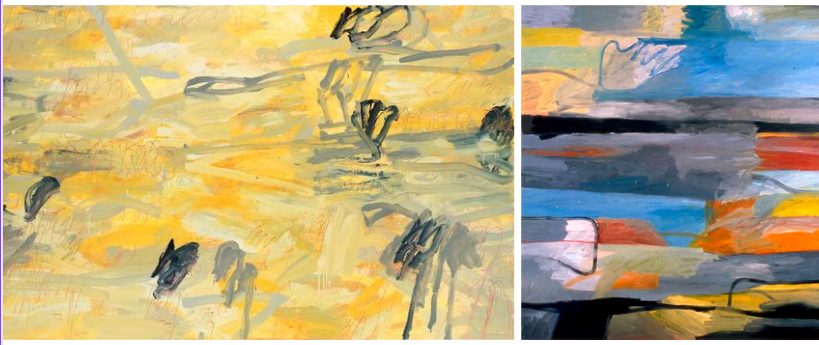 Artist: Pierre Coupey
Title: Field VI, Notations 13
Dimensions: 48" x 96", 100" x 90"
Medium: Oil on Canvas
Website: http://www.coupey.ca/
Description: Pierre Coupey was raised in Montreal and graduated from Lower Canada College, received his BA from McGill University, and studied drawing at the Académie Julian and printmaking at the Atelier 17 in Paris. He received his MA in English and Creative Writing from the University of British Columbia and a Certificate in Printmaking from the Art Institute, Capilano University. His work has received awards, grants and commissions including, grants from the Conseil des Arts du Québec, the Audain Foundation for the Arts, and the Distinguished Artist Award from FANS in 2013. His work is represented in numerous private collections in Canada, the United States, Japan and Europe, and in numerous corporate, university and public collections across Canada.