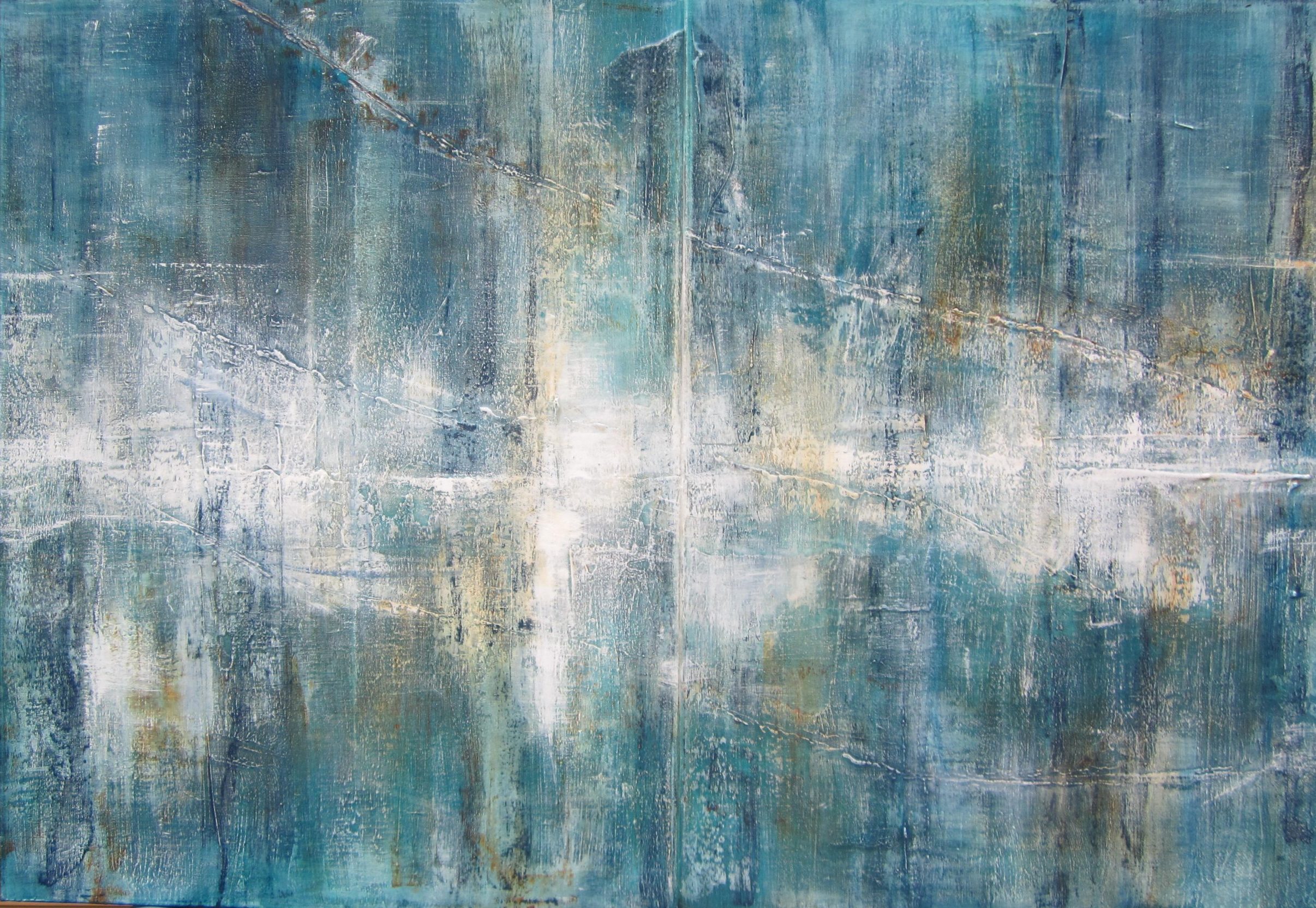 Artist: Timothy J Sullivan
Title: Light Stream
Dimensions: 40" x 60" x 1.5"
Medium: Acrylic on canvas (diptych)
Website: https://ca.linkedin.com/in/timothy-j-sullivan-71285722
Description: Timothy J Sullivan is a contemporary abstract expressionist artist who creates mixed media painting on canvas, paper and panel. His painting use a variety of techniques and are always experimental and adventurous in both palette and subject. As a self taught, inventive artist, Sullivan took inspiration from workshops, art colleagues and mentors to build his skills. Sullivan has been selling his art privately for 15 years, but after retiring from a lifetime of vocational pursuits in science, mental health, counseling, training and organizational development in 2011, he began creating art professionally. Today, Sullivan works from his studio on Artisan Square, Bowen Island where he lives.