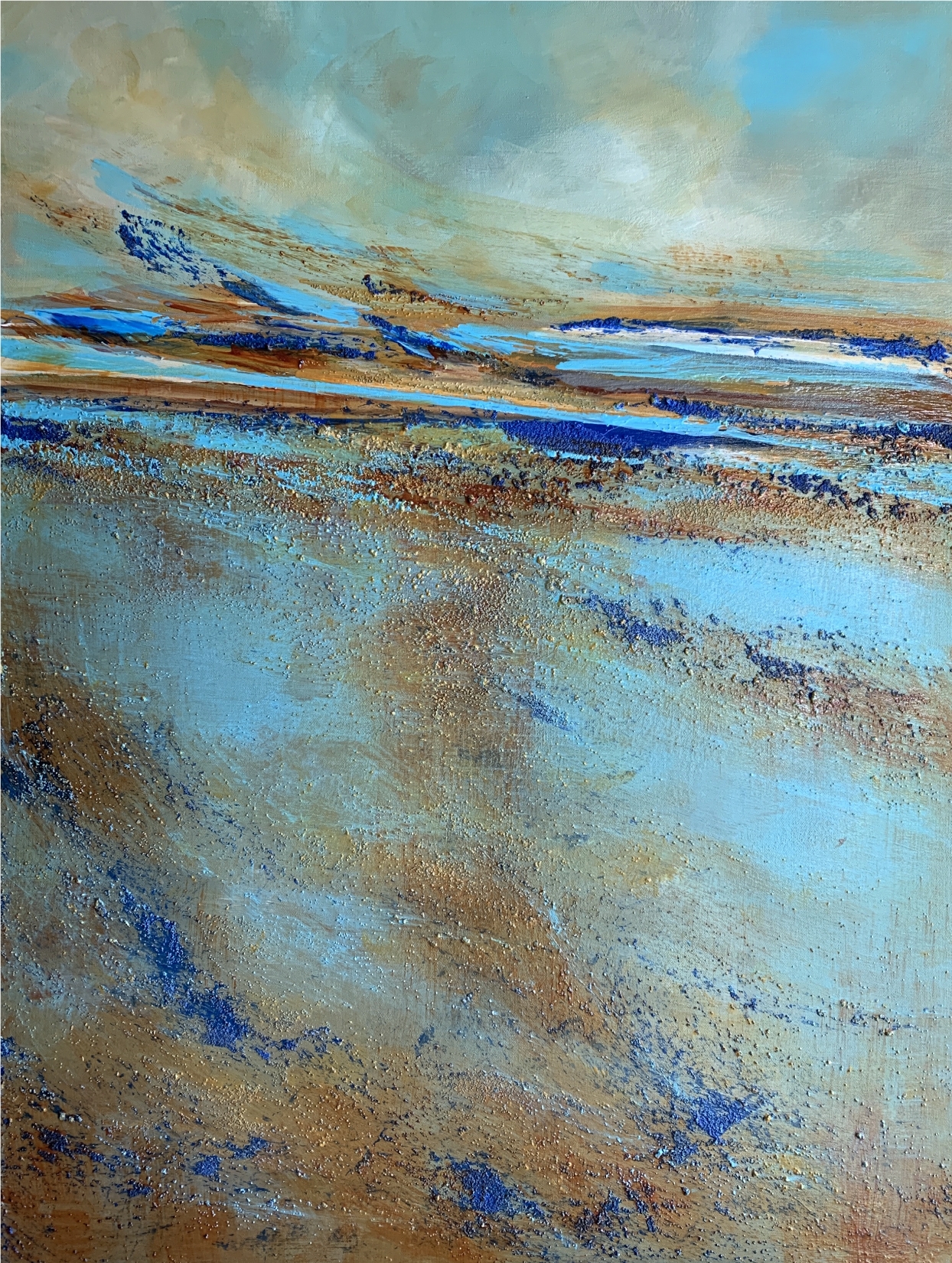 Artist: Suzanne Thomson
Title: Luna Reflections
Dimensions: 40" x 30"
Medium: Acrylic
Website: https://suzannethomson.com/
Description: Suzanne Thomson was born and raised in Vancouver. Before taking up acrylic painting, Thomson worked in event planning, owned her own flower design business, and added diamonds to figure skating dresses. When she started painting, her love of colour and design was innate as her energetic personality. Thomson's works draw inspiration from the dramatic sceneries in Scotland, Ireland, the Pacific Coast or the simplicity of sweeping a brush. Her style is constantly changing, which has allowed her to be constantly creating exciting new collections. Thomson's work has been displayed in numerous galleries with the addition of private commissions to round out her portfolio.