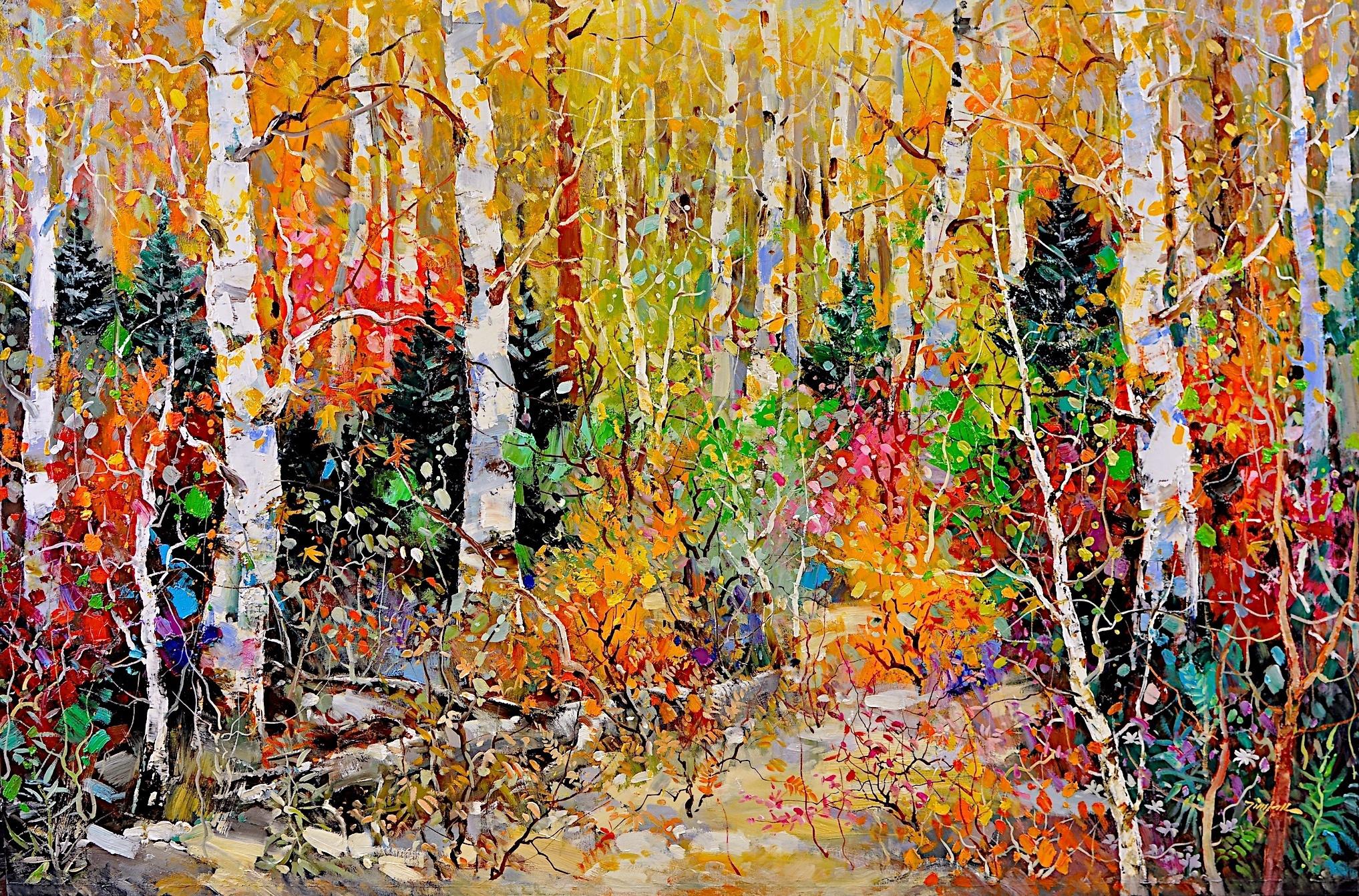 Artist: Tin Yan Chan
Title: Golden Autumn
Dimensions: 40" x 60"
Medium: Oil on Canvas
Website: https://tinyanchan.com/
Description: At the age of 16, Tin Yan was admitted to the Wuhan South Central China Academy of Fine Arts. He later studied at the Guangzhou Academy of Fine Arts: where, he gained access to large numbers of Chinese woodcut prints, colourful Chinese engravings, folk festival theme paintings, Chinese omen paintings, and wood carving, which greatly influenced his future work. In 1968, Tin Yan immigrated to Canada and started his career as a professional artist. He embraced both ancient and modern impressionist and contemporary works of art. In 2011, Tin Yan was presented with the "Lifetime Achievement Award", becoming the first Asian to receive such a high honour in 80 years.