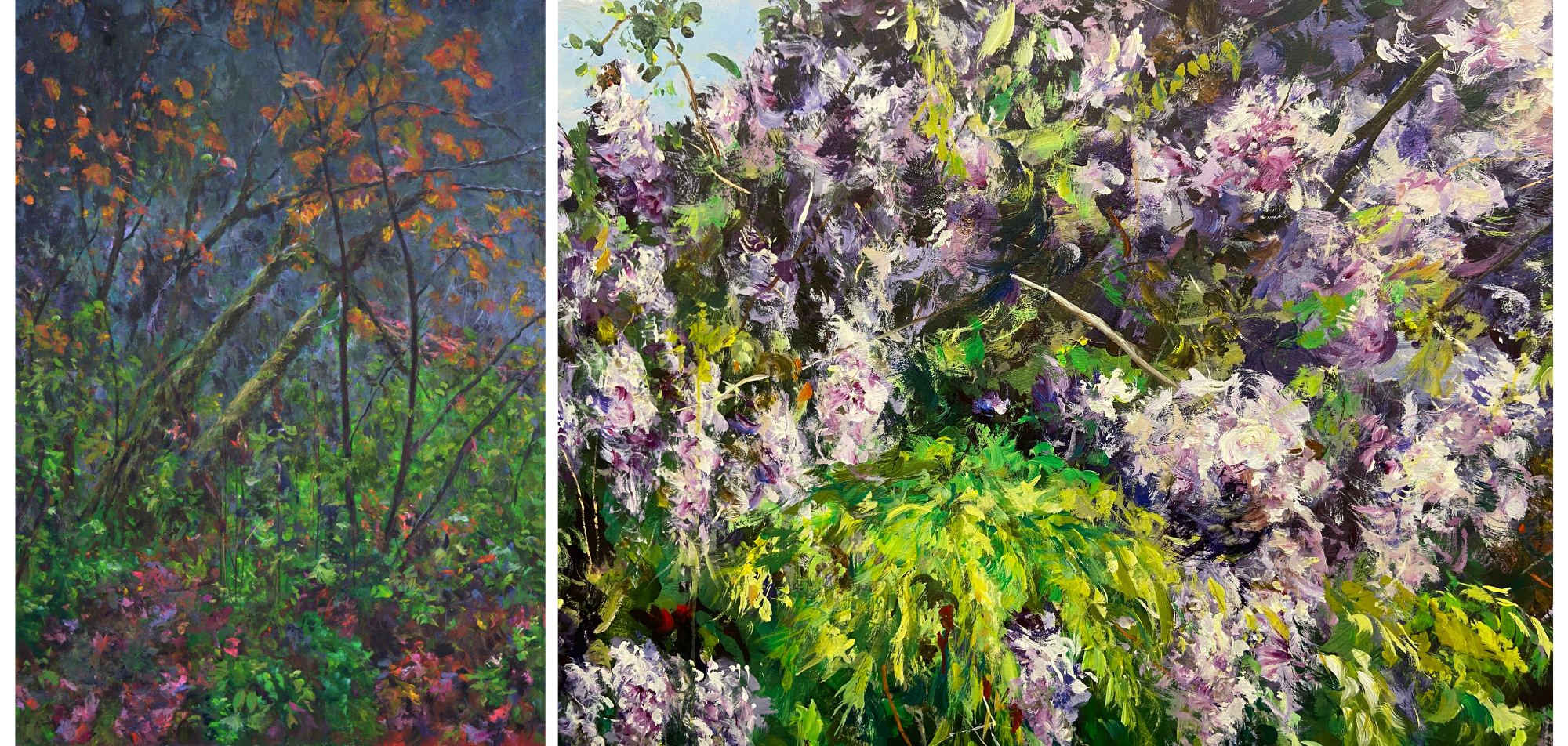 Artist: Warren Goodman
Title: Riverside III / Wisteria and Maple III
Dimensions: 73" x 53" / 36" x 60"
Medium: Acrylic
Website: https://www.facebook.com/Warrengoodmanart/
Description: Warren Goodman is a visual artist based in North Vancouver. Goodman is most widely recognized for his larger-than-life, richly textured and colourful landscapes. Most often, Goodman's art is a reflection of his lifelong passion for the outdoors, and his style of painting is greatly influenced by the renowned BC artist Gordon Smith.