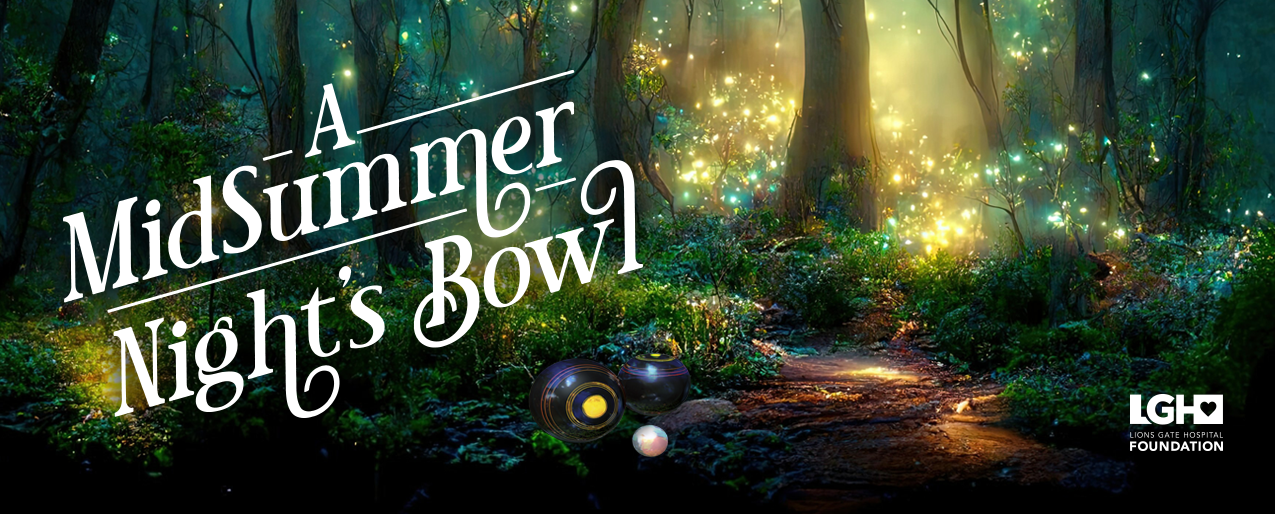 Welcome to the 8th Annual Bowl for LGH Event!
Hosted by LGH Foundation's Young Professionals Committee
Join us for a Midsummer Night's Bowl – an evening of fun and fundraising in support of Lions Gate Hospital Foundation, on Thursday, July 27, 2023 – 5:30PM at the North Vancouver Lawn Bowling Club just off Upper Lonsdale.
With the unstoppable Conni Smudge as our emcee, we promise an unforgettable evening with fabulous costumes, delicious food & drinks, team prizes, a live DJ, a fabulous online auction and much more!
All funds raised from this event will support our Technology Transformation Campaign that will create a more restorative healing environment, enhance patient safety and provide our health care teams with the technology and support services they need to accelerate improvements in patient care.
If you would like more information or have any questions please contact: [email protected] or 604.984.5914