Step Up For LGH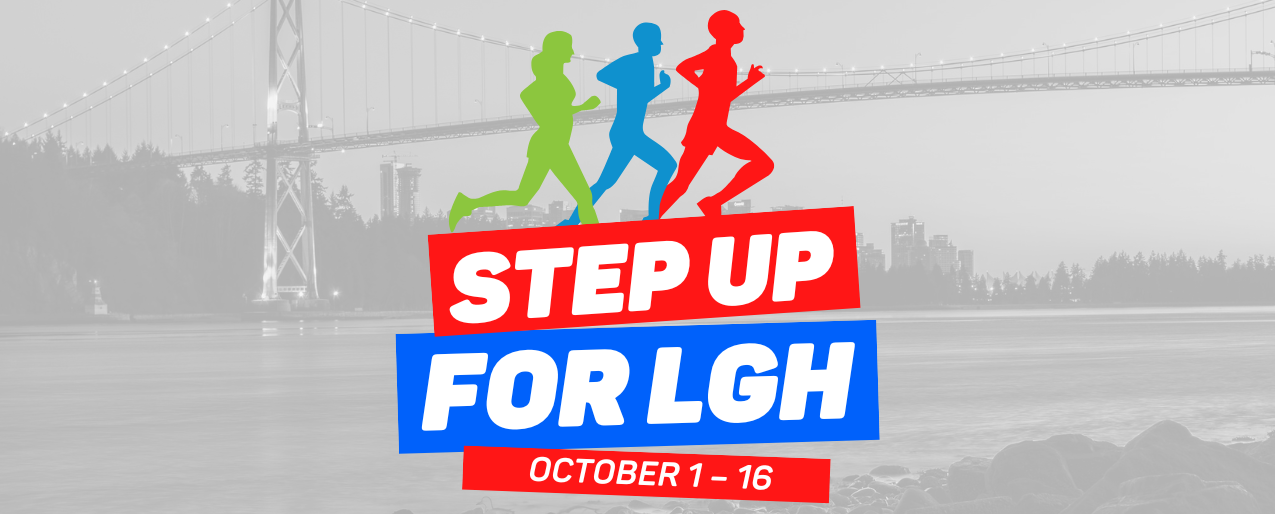 October 1, 2022
–
October 16, 2022
Step Up For LGH!
From October 1 to 16, Step Up for LGH by registering individually or create a team and raise funds for our Tech Transformation Campaign. You can choose your activity and track your steps using Strava, or other tracking apps, and share your milestones with us using #STEPUP4LGH. Every step taken and every dollar raised will help save lives at LGH.
About our cause:
Funds raised will help bring 10 new technologies to LGH for patients and staff that will create a quiet hospital, improve patient comfort and safety, and support staff in delivering the best possible care.
Thanks to our sponsors, 100% of funds raised by participants will go to our cause.
Prizes for fundraisers:
Raise $1,000+ and receive an LGHF t-shirt; raise $5,000+ and receive an LGHF-branded YETI reusable tumbler.