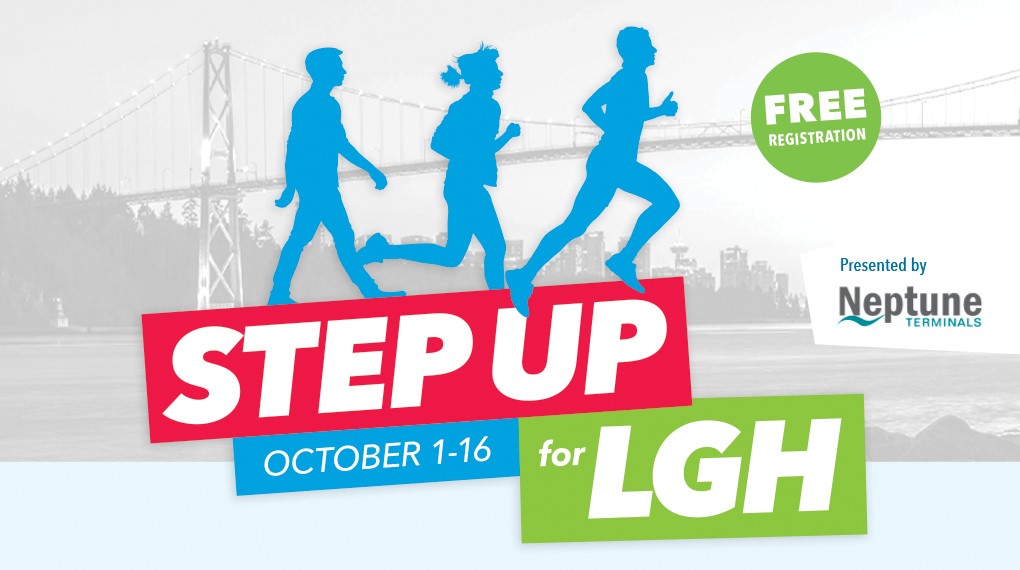 October 1, 2022
–
October 16, 2022
Step Up For LGH!
Step Up For LGH and help bring new technology to Lions Gate Hospital. Sign up as an individual or a team, create your personalized fundraising page, share your link to collect donations and share your step stats with us for a chance to win great prizes.
Every step taken and every dollar raised will help save lives at LGH.
Why We Need Your Help
Your donations will help bring 10 new technologies to LGH for patients and staff that will create a quiet hospital, improve patient comfort and safety, and support staff in delivering the best possible care.
Thanks to our sponsors, 100% of funds raised by participants will go towards the purchase of medical technology that will support thousands of patients and staff across all areas of Lions Gate Hospital.
Thank You to our Generous Sponsors
---
Presenting Sponsor
Learn more about Neptune Terminals here.
---
Community Supporters