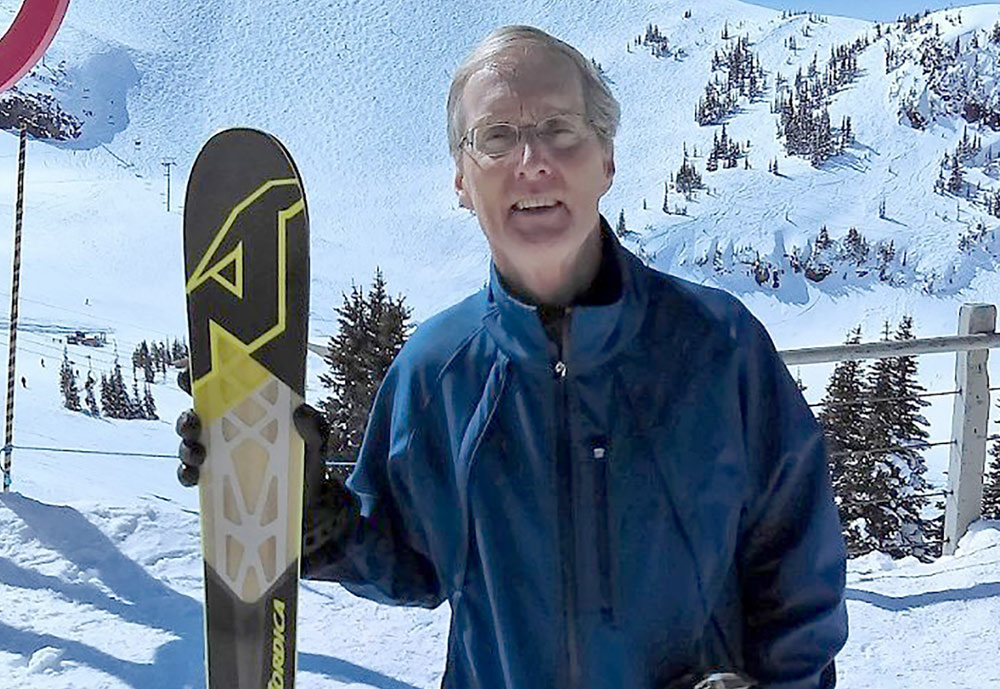 In the spring of 2018, Anne's husband William suffered a rare complication after a skiing accident at Whistler. During his first night in the ICU Anne tried to get some rest in the family room. She noted that the careworn room had seen better days.
For the next week, the room was the gathering place for the Herbert family as they waited and hoped for an improvement in his condition.
Before his accident William had been a marathon runner, an active cyclist and ski instructor who loved the mountains and physicians hoped that his fitness levels would improve his chances of recovery. He spent a week in ICU at LGH before he was air-lifted to a New Jersey hospital to be closer to his home in the States. Bill sadly died a month after the accident.
Despite grieving the loss of her husband of 46 years, Anne decided to do something to support future families who would need the refuge of the family waiting room while a loved one was treated in the ICU.
She set up a tribute fund in William's name to enable friends and family to make donations to the Foundation and she also made a contribution to the fund which raised $8,650 for the refurbishment that included new lighting, new furniture and a full-room redecoration.
"The family room was crowded and uncomfortable and it really needed a revamp," said Anne. "The room turned out beautiful. We are so happy to have done this. I am sure that future families will be more comfortable during a stressful time."