Legacies come in many shape and sizes.
On the 4th floor of LGH tucked in a corner of the sub-acute ward, it comes in the form of an edible garden that brings tranquility and beauty to staff and patients alike. The garden, which was created through a $500 legacy of former patient Michael Cutler, provides a quiet sanctuary for staff, visitors and patients of the unit which treats many elderly and dementia patients.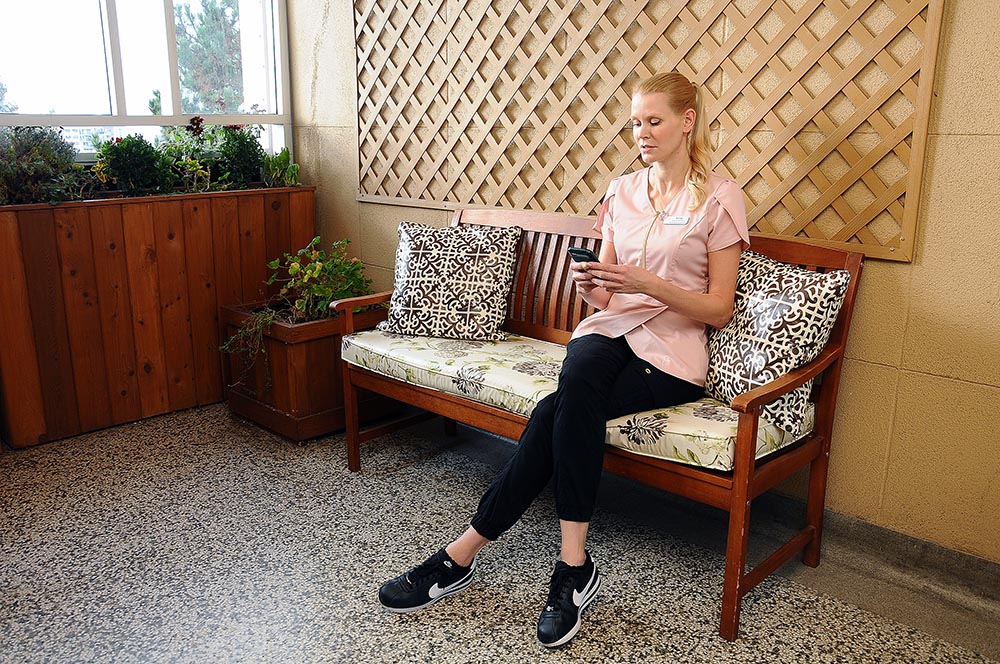 Michael, who suffered from early onset dementia liked to garden with his young son and the unique space was created in his honour. With a legacy donation, staff were able to buy planter boxes, equipment and plants to transform a neglected balcony into a quiet green oasis. The garden is maintained by staff with help from patients on the ward. "It is a really nice space that is maintained throughout the year," says Krista McPhail, Patient Care Co-ordinator on the unit. "The garden gives patients space to do an activity they enjoy and families can go there when they need a moment to themselves." Eight years after the original donation, Michael's legacy lives on as the garden continues to bloom and grow.