Fast Forward to the Future
In the biggest campaign in the Foundation's history, $104 million was raised to help build the new medical and surgical centre. The centre was officially named the Paul Myers Tower and construction on the state-of-the-art facility began in the fall of 2021.
As well as eight new operating rooms, a 39-bay pre and post-operative unit, a medical device reprocessing unit, and a telehealth unit, the six-storey facility will provide 108 patient beds in 84 single rooms, all with private, ensuite washrooms.
The innovations in building design will enable the use of the latest medical technology and create a safer and calmer healing environment for patients and their families.
The sixth and final floor of the state-of-the-art Paul Myers Tower has been completed, exterior panels are being installed and full completion of the exterior façade is expected to take place in February 2024, while work continues on the rooftop garden.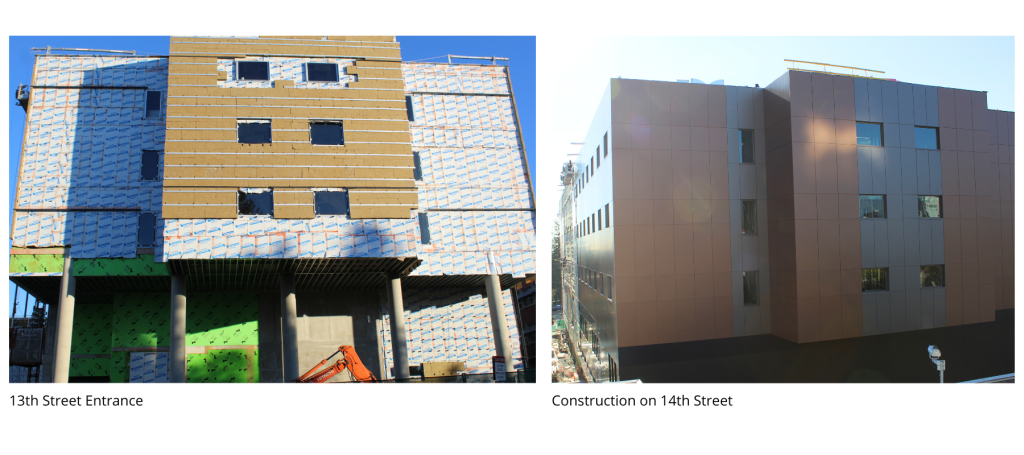 Interior walkways and tunnels will connect the new high-tech building to the current acute care tower and The HOpe Centre enabling staff, visitors and patients to move seamlessly between different areas of the hospital.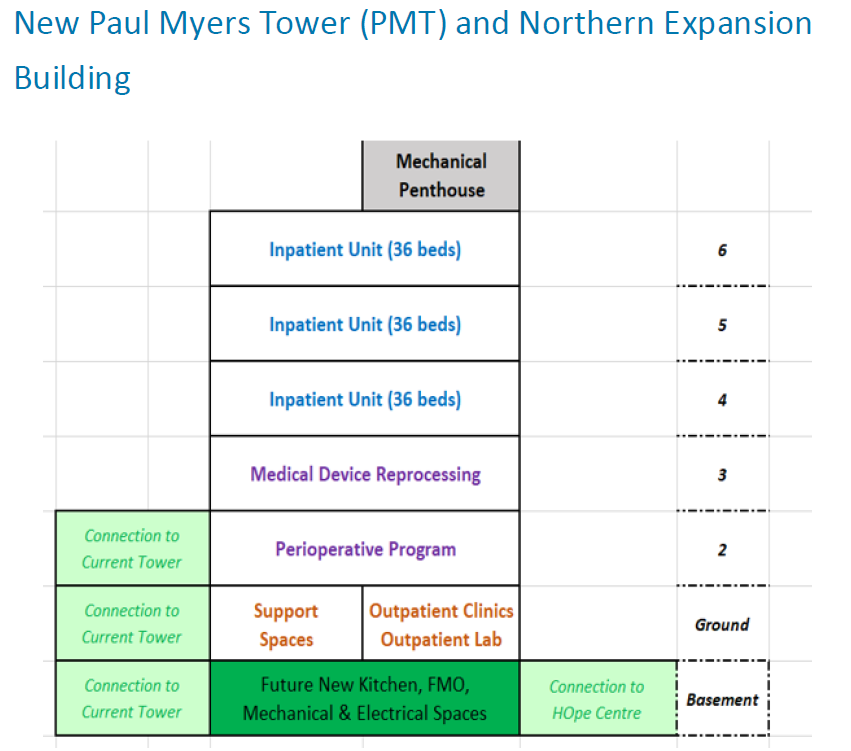 One of the most exciting new features of the new development will be the roof garden on the fourth floor which will incorporate walking loops, a gathering space, a courtyard and seating.
"Paul Myers' initial leadership gift of $25M inspired a remarkable community fundraising effort to invest in the future of health care and I would like to extend my heart-felt appreciation to all those who supported the historic $100 million campaign," says Judy Savage, President and CEO of LGH Foundation. "This will be an exciting time for us all to see the new Paul Myers Tower rise from the ground to herald a new era of health care on the North Shore."
The first patients will be admitted to the new Centre early in 2025.