DR. ANIS LAKHA, CLINICAL PRACTICE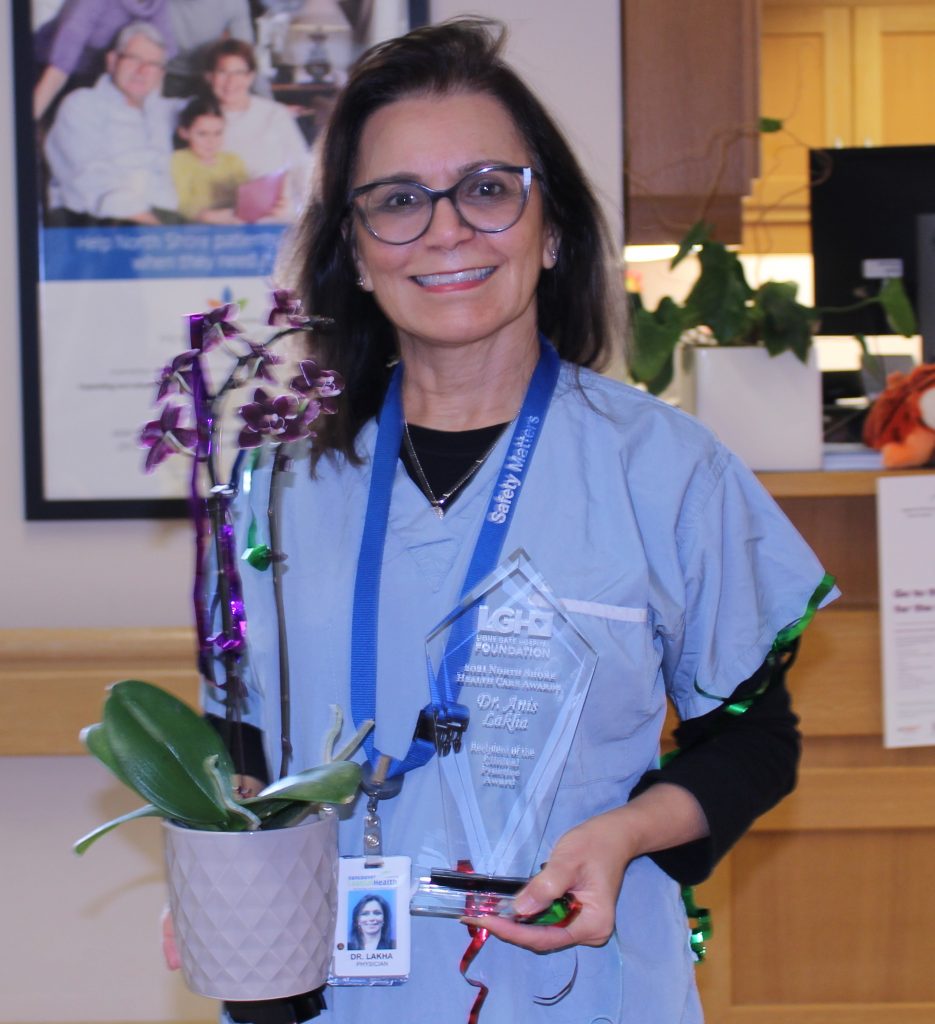 Congratulations to Dr. Anis Lakha, recipient of the 2021/2022 Clinical Practice Award.
Dr. Anis Lakha, a palliative care physician at LGH and North Shore Hospice, is the pioneer behind the Every Day Counts program. She had a vision to create a program that provides psychosocial supports for patients and their families during the most challenging time of their life.
She was instrumental in building the Every Day Counts program from scratch and she dedicated many hours to raise awareness within the community and ensure the success and longevity of the program. It has grown from a few sessions scattered across several locations on the North Shore to a central part of local palliative care services with its own facility right alongside the Hospice.
The Every Day Counts program provides a wide range of activities and assistance for patients living with life-limiting illness in their homes, in the community and at the hospice.
Dr. Lakha colleagues describe her as a compassionate advocate for patients and a champion of accessible palliative care for all who need it. Thanks to her extraordinary efforts, our community has the most comprehensive palliative care support services in the province.