JANE JORDAN, SPIRIT OF PHILANTHROPY AWARD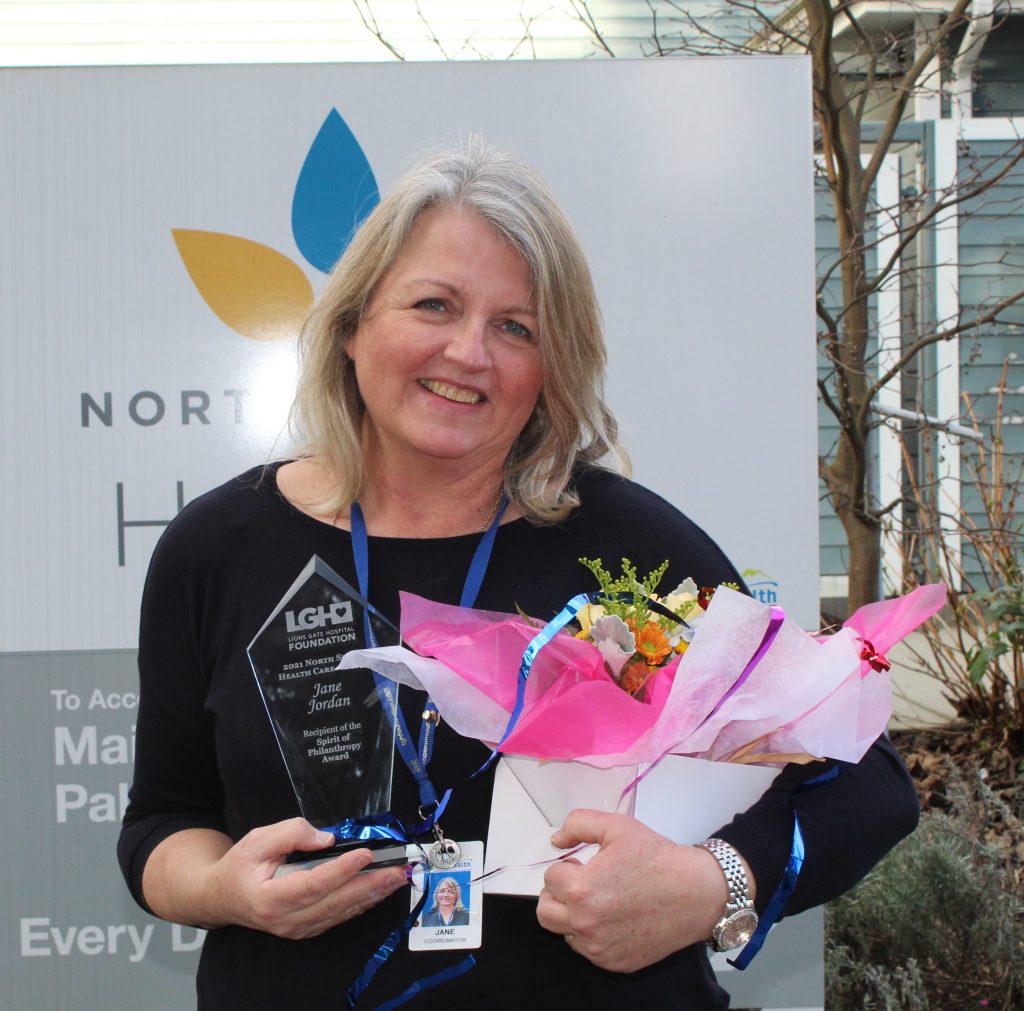 Congratulations to Jane Jordan, this year's recipient of the 2021/2022 Spirit of Philanthropy Award.
Jane Jordan, Coordinator of the Every Day Counts palliative care program, has devoted time, energy and financial support to the fundraising efforts of the Foundation.
Not only has she worked tirelessly with us to raise funds for Hospice & Palliative Care, she has given her time generously to support the wider mission of the Foundation.
As well as organizing popular local events such as Hike for Hospice, Honour a Life and the Hospice Easter Egg Hunt, she is a regular contributor to Foundation campaigns through the Employee Giving Program.
Whether it's organizing a donor tour of North Shore Hospice, participating in promotional activities, or giving up her lunch time to support hospital events, Jane is an amazing ambassador for and supporter of LGH Foundation.
Watch Jane receive her award below.