CHERYL WEST, WORKPLACE INSPIRATION AWARD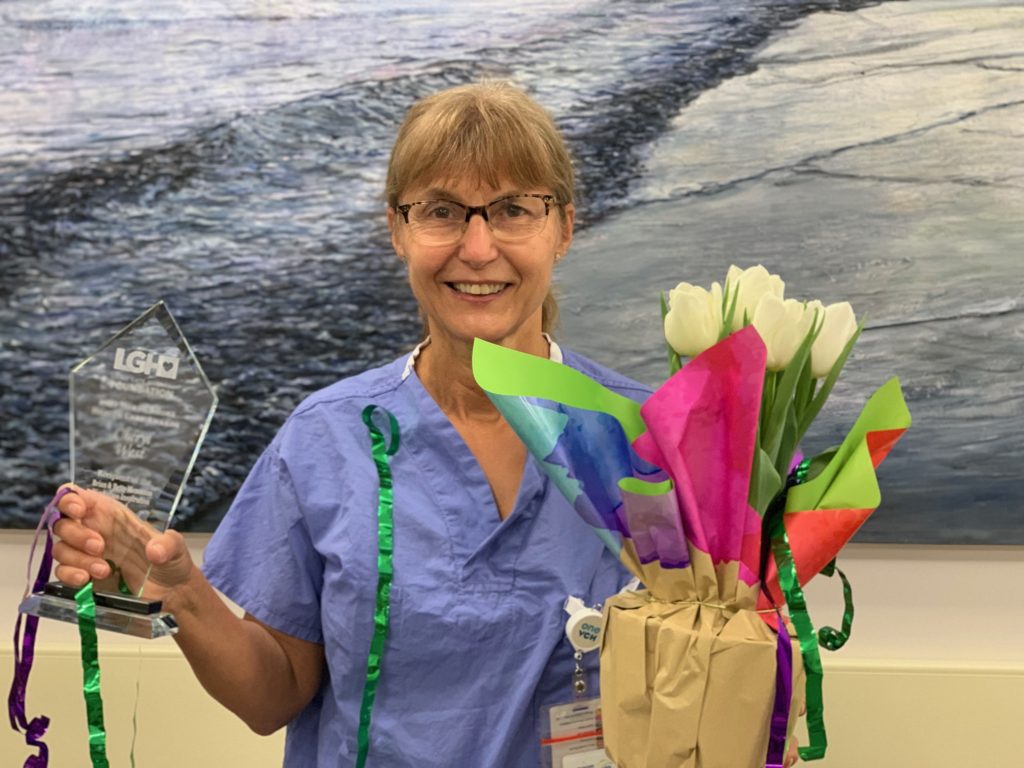 Congratulations to Cardiology Technologist Supervisor Cheryl West, recipient of the Workplace Inspiration Award.
Cheryl has worked in the cardiology department for an amazing 20 years. She's unflappable, upbeat and accessible to all who need her help and expertize.
When the pandemic created supply chain issues she dedicated extra time to ensure that no one went short of the equipment and supplies they needed.
Technology is an important part of cardiac care but integrating new technology can be a time-consuming and frustrating process.
Cheryl was the driving force behind the introduction of a set of wireless ECG carts at the hospital. The innovative carts allow techs to carry out ECG tests while the cardiologist in different location look at the results in real time.
This was a huge change for the department that had been using decades old equipment and it was made possible by a long and complicated collaboration between Cardiology team and IT department. LGH was the first hospital in BC to introduce this technology and its successful implementation was assured by Cheryl's hard work.
Cheryl's energy and dedication is infectious and the team of confident and skilled technologists that she manages are inspired every day to lead by her example.
As her manager said: "Every department needs a Cheryl!"
Learn more about Cheryl and watch her get her award below.