THE PANDA EFFECT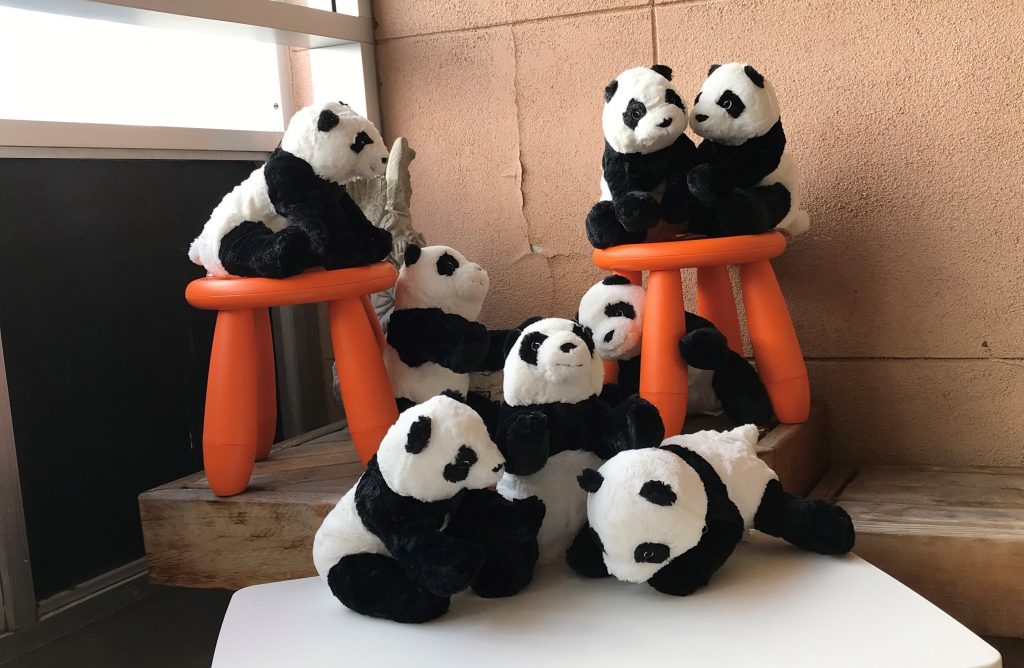 The delivery of a very special care package* of panda stuffies to the Palliative Care Unit at LGH has had a significant impact on patients and their families.
Staff report that the pandas have become a comfort item to young visitors and have brought moments of joy during challenging and emotional times for the families under their care.
For a young grandfather, the bears provided positive new memories for his grandkids. When he was first admitted to the unit in December he was worried about being too sick to buy Christmas presents for his grandkids. Despite the fact that he was dealing with his acute symptoms, his family were foremost in his mind. When staff gave him two of the pandas, he was overjoyed and so thankful by this generosity. He was able to focus on his self care and he kept the pandas in his bed to pick up his scent before gifting them to his grandkids to remember him by.
When a shy eight-year-old boy arrived at the unit to visit his grandmother, staff were able to break the ice with the gift of a panda. They weren't sure if he'd be too old for a stuffie but his face lit up and he hugged the panda bear tight when one was handed to him. The scared young boy was now smiling and happy to show grandma the bear he'd just received.
During the final months of a young woman's life, her daughter was at her bedside every day. After spending so much time on the palliative unit, the daughter was not only distraught at her mother's death, she found it difficult to say goodbye to the staff on the unit.
Staff gifted three panda bears to the grandkids who had also visited the unit. Now when the daughter watches her niece and nephews grow up, they have the same panda bear that will remind her of her mother, the palliative care team and this monumental moment that changed her life. The grandkids have a gift from grandma and the whole family have a shared symbol of love and loss.
On behalf of the Palliative Care Team at LGH we would like to thank Susan Hilton and the Har El Sisterhood from the Taylor Way Synagogue in West Vancouver for their thoughtful gift and generosity.
*The gift package also included child-friendly furniture from IKEA and activity packs for children who can spend many hours on the unit.