COVID-19 Update from the LGH Foundation
Dear Friends & Supporters,
COVID-19 is a unique challenge for us all. Many of you have reached out to LGH Foundation over the past few days in response to the news of the five LGH administrative staff who tested positive.
Thank-you for your heartfelt concern. Foundation staff are not among these people. The impacted individuals work in a separate office from the Foundation and are now at their respective homes in isolation. We wish them all the best at this difficult time.
We are following the advice of our health officials to play our part in slowing down the transmission of COVID-19. Our offices are now closed to visitors with the majority of Foundation staff working from home. Although we are working in different locations we remain available to answer your questions and we will continue to reply to your emails and voice messages in a timely manner. We ask for your patience as there may be delays in tax receipting and general correspondence.
We offer our sincere gratitude to frontline staff at LGH for their selflessness and dedication to keeping our community safe and well.
All scheduled meetings to be held at LGH are cancelled until further notice.
During these challenging circumstances, we are committed to working closely with Vancouver Coastal Health (VCH) to ensure that our medical teams and patients have the resources and the support they need to work through this crisis. For this reason, we have launched the North Shore COVID-19 Emergency Fund.
The COVID-19 Emergency Response Fund was launched with dozens of donations ranging from $40 to $250,000. Two significant donations of $50,000 each were made by Bruce and Diana Chan and an anonymous North Shore family. Their gifts were followed by a generous pledge of $250,000 from Paul Myers, a renowned North Shore philanthropist and long-time friend of Lions Gate Hospital. I would be grateful for any contribution you might consider. Should you wish to make a donation, please consider making your gift online to ensure its timely receipt.
Most importantly, we need to look out for one another and to keep our community safe. For information on how to protect you and your loved ones during the COVID-19 outbreak, please go to: www.bccdc.ca/health-info/diseases-conditions/covid-19. You can check our social media channels for general updates and information regarding Lions Gate Hospital.
Thank you for your support. Stay safe and please reach contact us if you have any questions at info@localhost.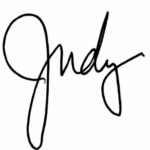 Judy Savage President and CEO Lions Gate Hospital Foundation