A Breath of Fresh Care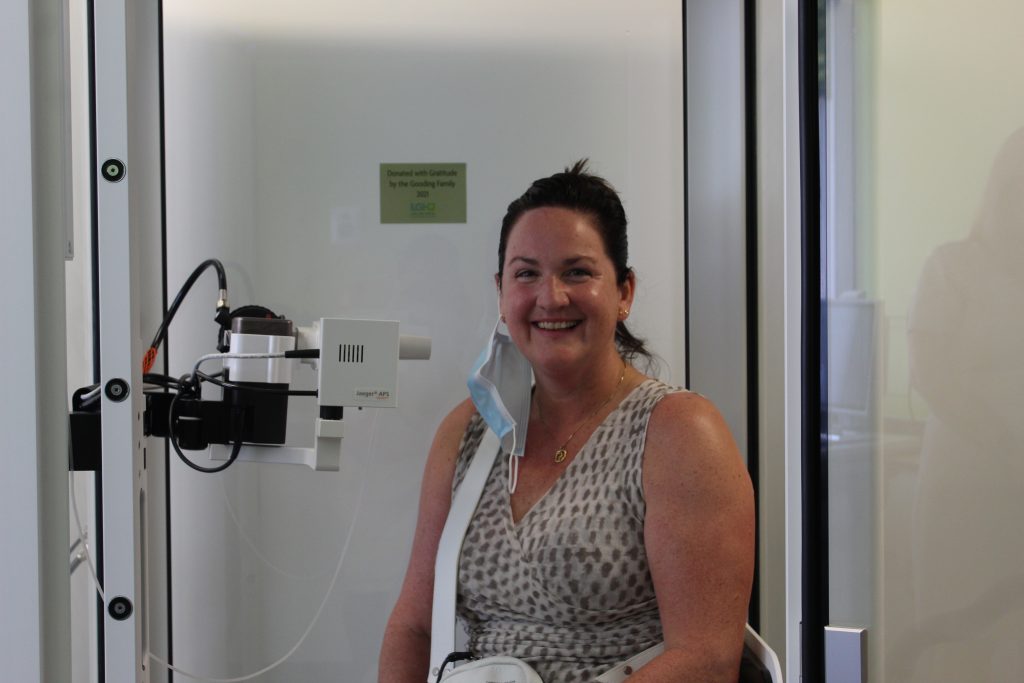 Patients with respiratory illnesses will be able to breathe a little easier as a direct result of the Gooding Family Foundation and their donation of two new Pulmonary Function Test (PFT) labs to Lions Gate Hospital.
These sophisticated pieces of equipment, which cost $150,000 per unit, enable physicians and respiratory therapists to gauge how well a person's lungs are working.
PFTs measure key factors such as lung capacity as well as rates of oxygen flow and diffusion and are vital to help care teams support people dealing with a variety of chronic lung conditions such as asthma, bronchitis and emphysema, allergies, and respiratory infections such as pneumonia and COVID-19. Test results are often used to check lung function before surgery or to assess the effectiveness of treatments.
The equipment comes with a flexible 3D arm so that patients in wheelchairs can more easily be accommodated. Advanced visual software also makes analysis and diagnosis faster and more precise for the LGH respiratory team.
"These new labs are a big step forward because they allow us to get a more accurate picture of how our patients' lungs are functioning," says LGH Respiratory Therapist Christine Wong. "They also make it easier for the patient to go through the testing and can be far less distressing for people who can sometimes be anxious about the testing."
The new PFT labs replace ageing models and their arrival is particularly timely as an increased number of LGH patients are suffering from long-term lung issues after contracting COVID-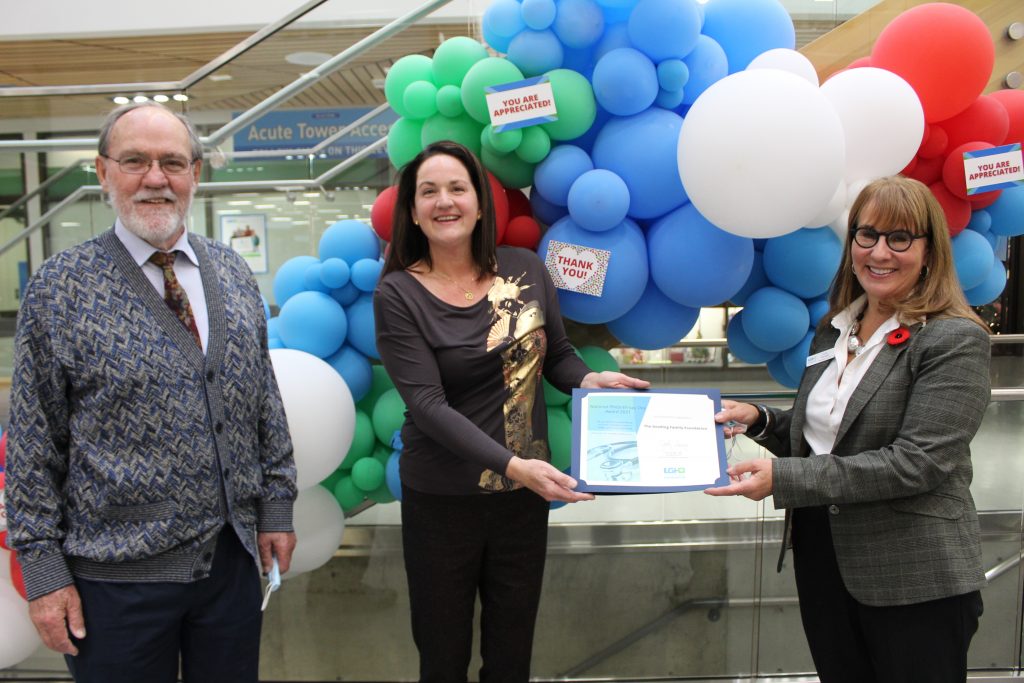 David Gooding and Lisa Holden from the Gooding Family Foundation were recognized as one of our Philanthropists of the Year on National Philanthropy Day, 2021. Learn more about this year's recipients here.