Goodwill, gratitude and generosity makes a difference to health care in our community and on National Philanthropy Day, which is celebrated on November 15, we shine a spotlight on some of our supporters whose donations, actions and thoughtful gestures have a lasting impact.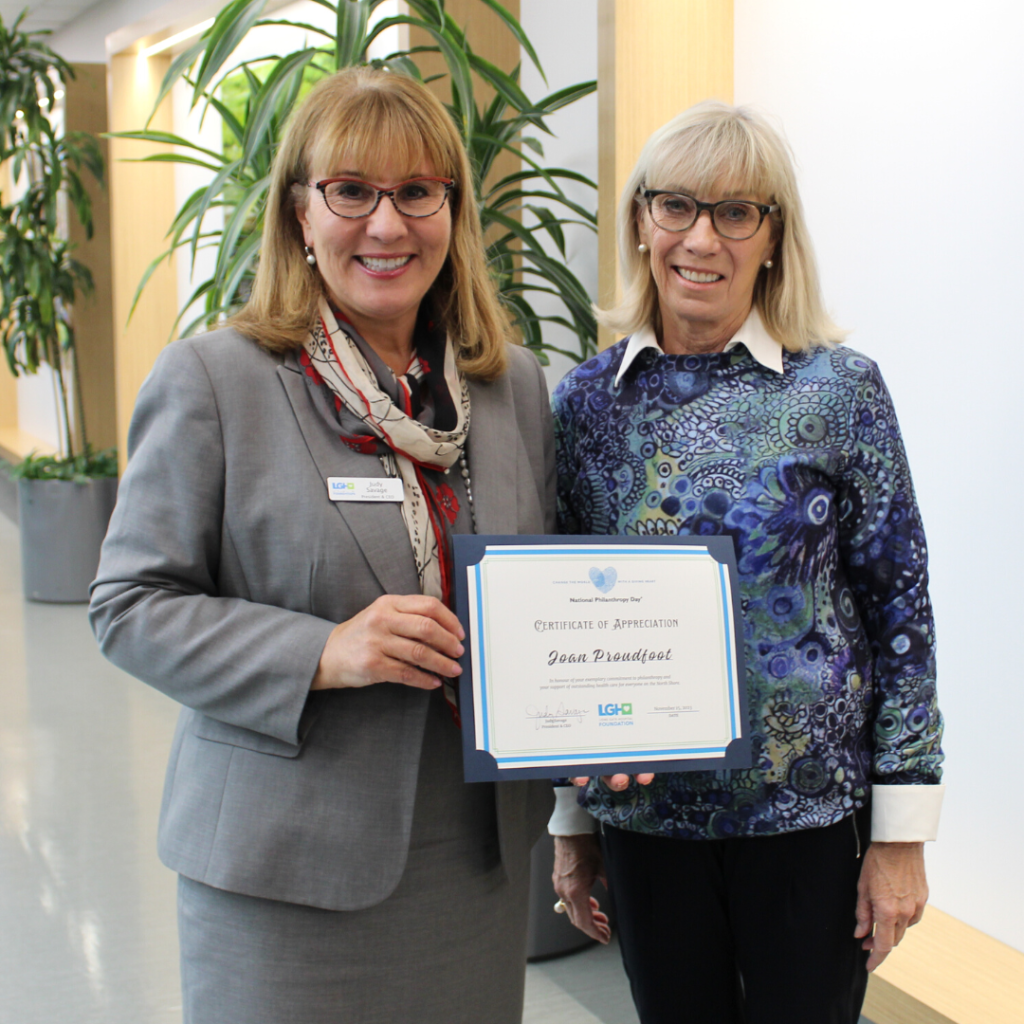 Joan Proudfoot – Donor
For more than 20 years, Joan Proudfoot has been an exceptional supporter of LGH. She played a pivotal role as a founding member of our Women's Giving Circle and serves as a Director on our Board, offering her wealth of expertise and knowledge to our fundraising initiatives. Most recently, Joan contributed a very generous donation to kick-start our Gala Fund-a-Cause and she championed the Women's Giving circle team at Step Up for LGH. Joan is always ready and willing to lend her support to numerous Foundation projects and we extend our heartfelt gratitude to her for her invaluable friendship and incredible dedication to health care in our community.
National Bank – Corporate Philanthropist
National Bank has been a steadfast supporter of Lions Gate Hospital Foundation since 2017. As the recurring Refreshment Cart Sponsor for our annual Golf Classic, dedicated participants in our yearly Lawn Bowling Tournament and a supporter of our spring Gala, their involvement has been impactful. National Bank's generous contributions over the years have significantly boosted our fundraising efforts, and their unwavering enthusiasm for supporting healthcare in our community serves as a beacon of inspiration.
Ash Abhyankar – Donor
Ash Abhyankar has been a dedicated supporter of the Foundation for more than two decades. As an essential member of our Tech Transformation Committee and a former volunteer for our ED Mental Health Committee, Ash consistently shares invaluable insights and expertise, enriching our campaigns. Beyond his advisory role, Ash stands out as an enthusiastic supporter, actively participating in our fundraising events year-round. Whether lawn bowling, participating in silent auctions, or joining our community Walk-a-Thon, Ash's commitment continues to be instrumental in advancing healthcare within our community.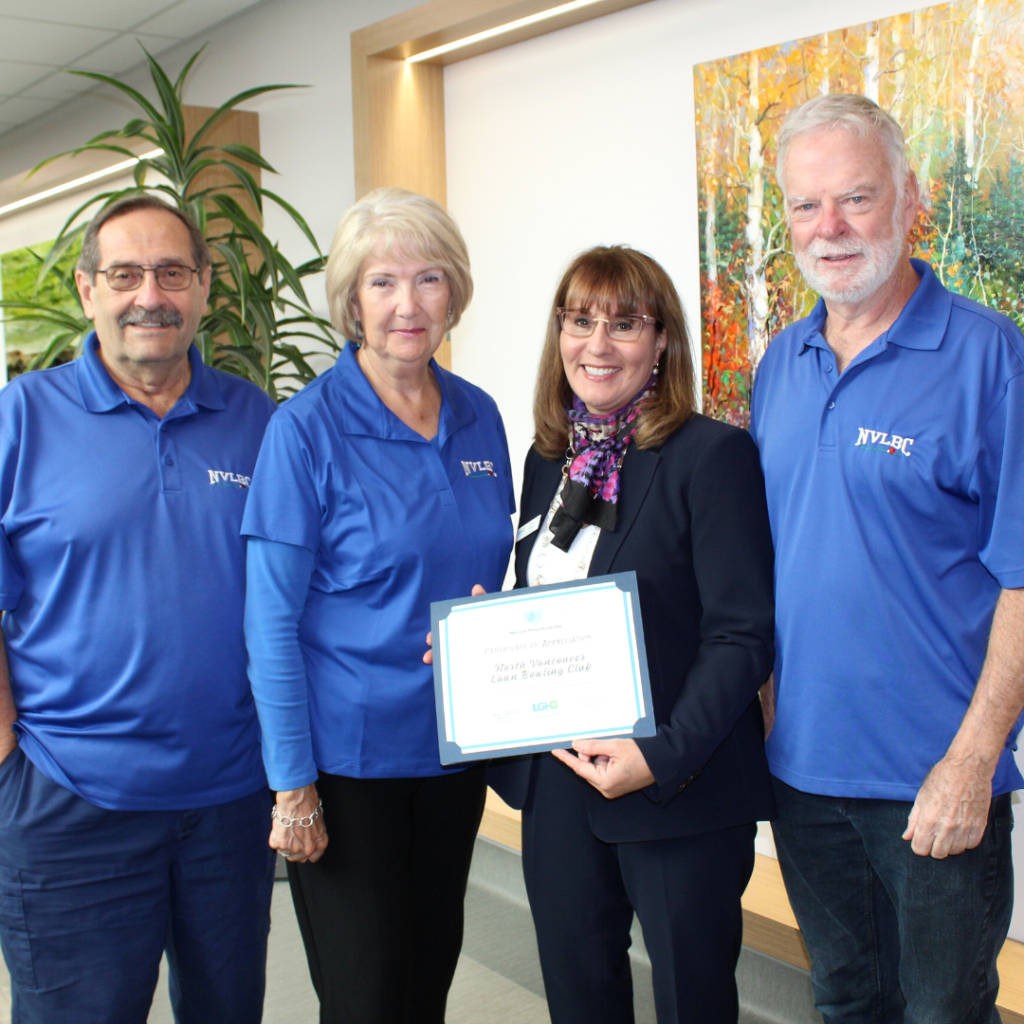 North Vancouver Lawn Bowling Club – Community Group
Since 1994, the North Vancouver Lawn Bowling Club (NVLBC) has been a valuable supporter of our hospital. Through the club's annual Canada Day Lawn Bowling Tournament, they consistently raise substantial funds to support patient care. The club also graciously hosts our annual Bowl for LGH event, providing both the venue and cheerful volunteers who are crucial in guiding and supporting our participants. As a prominent community group on the North Shore, NVLBC's commitment has significantly impacted local healthcare. We are deeply grateful for their support and generous spirit.